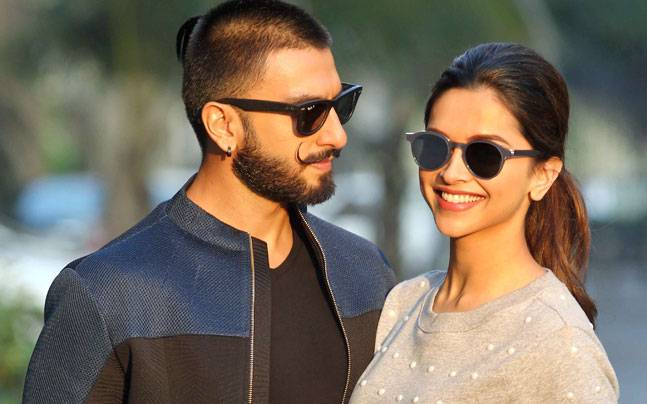 Filmmaker Sanjay Leela Bhansali's 'Padmavati' went on floors yesterday much to the relief of everyone who read about it almost every other day in tabloids. When the movie was announced, actress Deepika Padukone's fat pay cheque had hogged limelight. Now though the news has settled, actor Ranveer Singh has admitted that his real life girlfriend is getting more money than him.
Based on the life of Rani Padmini of Chittor, 'Padmavati' also stars Shahid Kapoor in a pivotal role. While Deepika essays the titular role, Shahid plays her husband Raja Ratan Singh and Ranveer the ruler of Delhi Sultanate Alauddin Khilji.
When Ranveer was recently asked to tell about the truth behind Deepika's fatter pay cheque he said,
"Let me put it this way, if I am the leading man of a film, and if the filmmaker is asking me to support him in a certain aspect so as not to burden the budget of the film, I will do whatever I can to support his vision."
This unravels the mystery surrounding Deepika's pay cheque. Reporteedly, Ranveer also said that since Deepika plays the titular role, the money she is receiving is justified.
When rumours that Deepika is getting a hefty amount of Rs 11 crore for the movie surfaced, it kicked debates about pay disparity in Bollywood. Many appreciated this move saying that Bollywood is finally taking substantial steps towards bridging the pay gap.
However, later in an official statement the makers quashed the reports saying that the remuneration amount doing rounds is false.
While there is no confirmation about the money, Ranveer's acceptance confirms that Deepika is getting paid more than him.
'Padmavati' is expected to release by end of 2018.