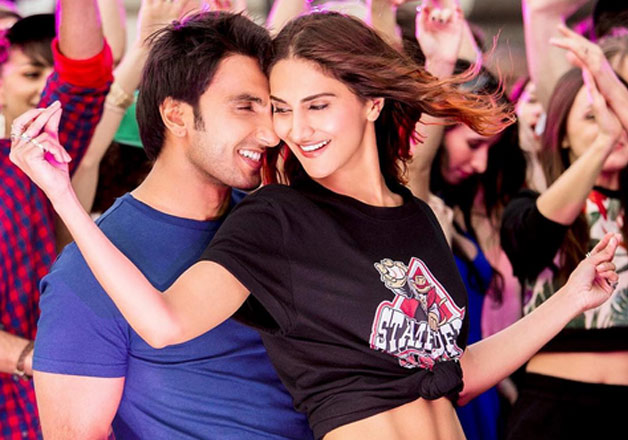 Aditya Chopra's upcoming movie 'Befikre' has been grabbing a lot of attention ever since it was announced.
The movie features Ranveer Singh and Vaani Kapoor in the lead, making them the new, hot couple of tinselvile.
So far, the makers have come up with five posters of 'Befikre', with Ranveer-Vaani kissing passionately. Interestingly, all these posters were released on the 9th of every month.
But this time, for a change, the 'Befikre' team has released a fresh poster of the lead couple today (August 21) and that too without a 'kiss'.
Yes!
This new 'Befikre' poster features Ranveer-Vaani in the dance mode and they indeed look hot together. The new pic was released to mark the birthday of the lead actress of 'Befikre'- Vaani Kapoor, who has turned 28 today.
The makers released this poster on the official Instagram page of the movie with a caption, "She's as #Befikre as it gets & we love her for it! #HappyBirthdayVaani! @_vaanikapoor_".
Directed by Aditya Chopra, 'Befikre' is scheduled to release on December 09.