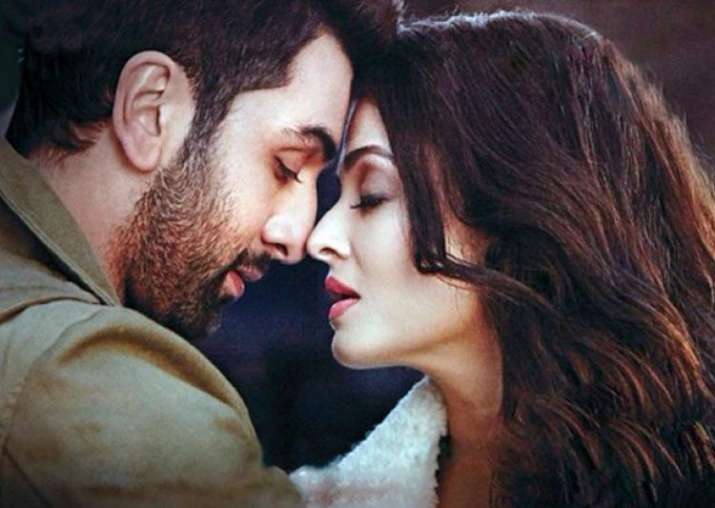 Actors Ranbir Kapoor and Aishwarya Rai Bachchan soared temperatures high with their sizzling chemistry in the recent release 'Ae Dil Hai Mushkil'. The story of how the Kapoor scion was initially shivering to touch Aishwarya, is now known to all. But there is another story about their romance.
Speaking to a radio channel recently, Ranbir said when director Karan Johar told he is thinking to cast Aishwarya, he thought it wasn't the best idea. Ranbir thought, Aishwarya would disagree to work with him but when she didn't it was historic for him.
"It was a historic moment in my career," said Ranbir. He added that she never let him feel that she was senior and working with the gorgeous beauty was like cake walk.
Before ADHM, Ranbir and Aishwarya had worked together in 'Aa Ab Laut Chalein'. While the latter was the female lead of the movie, RK was an assistant director.
In the movie, Ranbir plays the role of Ayan and Aishwaarya that of Saba who falls in love with him.
When the trailer of the movie was released, many compared it to another KJo movie 'Kabhle Alvida Naa Kehna', bur Ranbir said that is completely wrong. He said no one is married in the movie and it is about heartbreaks and unrequited love.
Now that the movie is having a successful run at the box office, we are sure viewers would have been able to spot the difference.
Talking about his upcoming movies, Ranbir said he understands he hasn't given many hits recently but has worked hard for 'Drogon'. For 'Drogon' he is teaming up with bestie Ayan Mukerji  and actress Alia Bhatt.