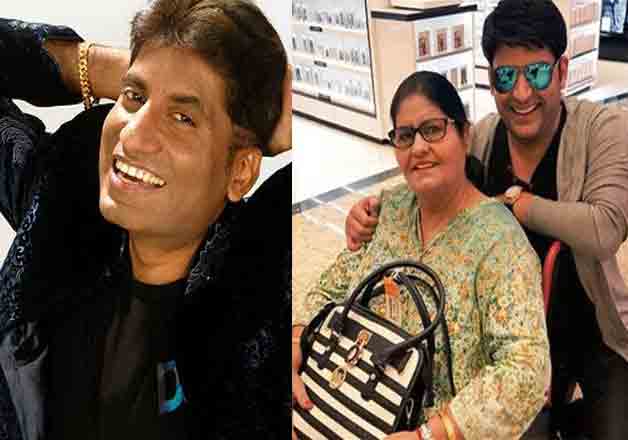 Ace comedian Raju Srivastav, who has been called on a short notice by the makers of 'The Kapil Sharma Show', to shoot an episode has reportedly decided to solve the ongoing feud between Kapil Sharma and Sunil Grover. He is planning to meet both the actors in coming days, along with Kapil's mother.
If reports are to be believed then Kapil informed Raju about the fight and was also sure that it will be sorted soon but Raju felt that the matter was serious and thus, he had planned to have a conversation with both Sunil and Kapil in presence of Kapil's mother. Reports further suggested that Sunil has a great respect for Kapil's mother, thus, Raju thought that it would be easier to reach the conclusion in front of his mother.
Raju revealed that Sunil never thought of quitting the show but this time it seemed that he has made his mind.
Few days back when Kapil and his team was returning to Mumbai after their performance in Australia, drunk Kapil not only hurled abuses on his co-star Sunil but also hit him with a shoe. Later, he apologised to him but Sunil was in no mood to forgive. Thus, the fight is getting murkier with each passing day.
Now, it is yet to be seen if Raju manages to solve the brawl between the two actors.