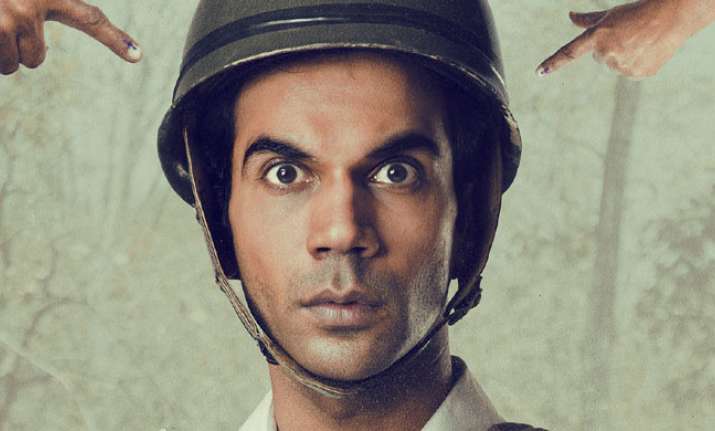 The newly released Newton starring Rajkummar Rao, is India's official entry to Oscars 2018 and the actor says he is super happy as the movie was made with a lot of honesty.  Rajukummar, who stars in the Amit Masurkar-directed movie is hopeful that he will get more international recognition with the film. In an interview with PTI, Rao says, "It is one of the most important films of my career. It was made with a lot of honesty. 
"I think I am doing something different every time and I want to grow with every film. I hope with 'Newton', I get more international recognition." 
The actor essays the role of an earnest government clerk who wants to conduct a free and fair election in a conflict- hit area of Chhattisgarh. 
Rao says best wishes have been pouring from one and all, after "Newton" was declared country's official entry to the Academy Awards next year on the day of its theatrical release. 
"It's a double celebration for us. We were happy with the love we are getting for the film and this announcement has added to the celebration. 
"I am busy answering calls, lot of people have called and are happy for us. We would definitely be celebrating this moment but we haven't thought how as of yet." 
The National Award-winning actor says the line separating mainstream and independent cinema is already diminishing. "The line is blurring between commercial and independent or parallel cinema. The medium doesn't matter to the audience anymore... For them, content is important. They look for good films. 
"The audience and their choices have evolved. They are exposed to international films and TV shows. They are now expecting a certain kind of quality from Indian cinema. So, 
our filmmakers and writers are pushing boundaries and trying to come up with great and different kind of stories." 
"Newton" was the unanimous choice of FFI's selectioncommittee from 26 entries, headed by Telugu producer C V Reddy. 
The film has a tough fight ahead as it is in competition with already announced movies such as Angelina Jolie's Cambodian war drama "First They Killed My Father", Pakistan's "Saawan", Sweden's "The Square", Germany's "In the Fade" by Fatih Akin and Chile's "A Fantastic Woman". 
Rao talks about promoting the film at the Oscars and says the team will work out a comprehensive plan to take the movie forward. 
"We are still working on it (Oscars promotions). We willhave sit and make a concrete plan," he says. Also starring Pankaj Tripathi, Raghubir Yadav,Anjali Patil and Sanjay Mishra, the movie opened in cinema halls today. 
(With PTI Inputs)
For more entertainment news and updates, follow our Facebook page