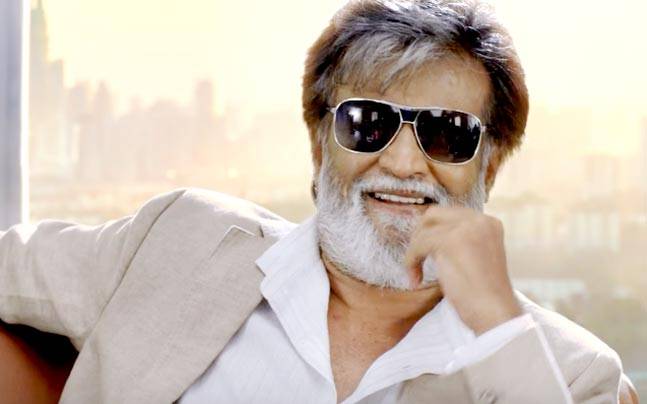 New Delhi: Megastar Rajinikanth's upcoming movie 'Kabali' has become the most avidly awaited movie of the year.
There has been a rage amongst the audience for the movie. People are totally engulfed in fan frenzy of the movie.
And now the wait is over as 'Kabali' is releasing today. It is expected that this Rajinikanth starrer will be crashing several box office records. In fact, many believe that 'Kabali' is likely to dethrone Salman Khan's 'Sultan' to become the most successful movie of the 2016.
But forget the box office records which it will create after its release, 'Kabali' has already created 7 records before it hit the screens today.
Yes! It's true.
Here we bring you the records created by 'Kabali'
1. Widest release in India
Rajinikanth's 'Kabali' has already dethroned the Salman Khan with having the widest release in India. 'Kabali' will be released on 5000 screens simultaneously today. This record was earlier held by Salman Khan's 'Bajrangi Bhaijaan' which was released on 4800 screens in July last year.
2. 'Kabali' music has become the best selling album across the globe
Not just the movie alone but even the music of 'Kabali' has become a frenzy among fans. In fact, it has reportedly been the best selling album on iTunes in India, Singapore, Malaysia, Sri Lanka and a few other countries.  
3. Advance bookings
With the kind of craze fans are having for 'Kabali', the movie has already crashed all the advance booking records. In fact, it is impossible to find a ticket for the movie in Tamil Nadu, Kerala and Karantaka not till Monday.
4. 'Kabali' beats 'Baahubali' in terms of business deals
The Rajinikanth starrer created a buzz in tinselvile after it earned Rs 200 crore much before its release. On the other hand, it has been reported that the music rights of 'Kabali' were sold to Sony at a whopping price. With such huge business deals, 'Kabali' has left behind the blockbuster hit 'Baahubali', which had earned Rs. 162 crores before release.
5. Largest Multi-lingual release
'Kabali' will be releasing in four languages today - Tamil, Telugu, Hindi and Malay. Interestingly, while this will be the Indian movie to be released in Malay, it is also reported that 'Kabali' will also be release in Chinese, Japanese, Thai and Indonesian.
6. Promotions
The makers have no stone unturned to make 'Kabali' a huge hit. While several promotional techniques have been used for the movie, what created a buzz about 'Kabali' was that and a leading Airline specially designed a plane with the poster of  Rajinikanth starrer on it. If this was not all, the airline also initiated special flights from Bangalore to Chennai for Thalaiva fans so that they can watch the first day first show of 'Kabali'.
7. International screening
Kabali will also be the first Indian movie to be shown at one of the biggest silver screen theatres in Europe, the Le Grand Rex Theatre of Paris. The theatre houses more than 2,500 guests at a time.