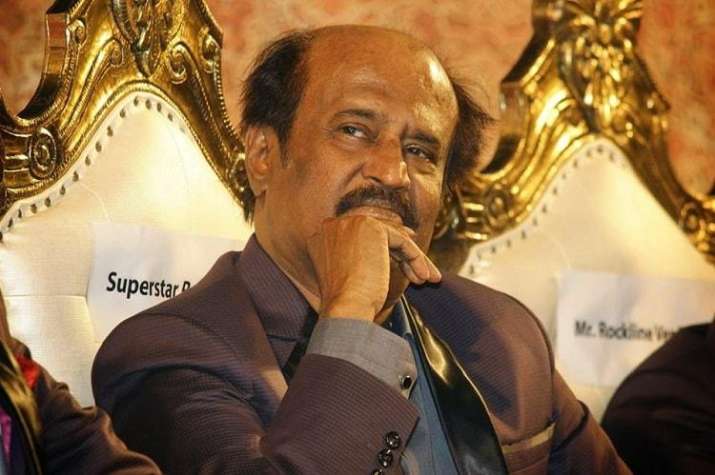 After a long gap of eight years Rajinikanth met his fans today in Chennai and talked about his upcoming films and politics. The meet was held in Chennai at Raghavendra Mandapam, Kodambakkam where veteran filmmaker Sp Muthuraman was also spotted.
The superstar went extremely candid and said, "I am not bothered by criticism. Today I need your support. Kochadaiyan and Lingaa did not do well but Kabali and Enthiran did. A film will work only if is good content."
Also Read: Rajinikanth receives legal notice from underworld don Haji Mastan's son. Here's why
Rajnikanth also spoke about the various rumours surrounding him entering politics.
"My accidental brush with politics happened 20 years ago. Since then many people have been using my name to gain in their political career. People have been speculating for years about me joining politics. But I had made it cleat back then only. I have never made any such announcement since then about joining politics. Nobody has my backing and I don't support anyone. I am not joining any political party", he added.
"Some people have wanted to become MLAs and politicans and have been using me to make money. God willing, if I ever decide to join politics I will do it for the welfare of people and not to make money. As of now, god wants me to become an actor, and I am happy with that," said Rajinikanth.
The actor also asks the youth to refrain from smoking and drinking, and said that alcohol affects your decision-making abilities.
Meanwhile, Rajinikanth's next film was rumoured to be based on gangster Haji Mastan, but the makers have since clarified that this news is not true.
In a statement, the makers said: "The film is not based on the life of Haji Mastan. It's not even a biopic. It's just a fictional story set in Mumbai."
The film marks the reunion of Kabali director Pa. Ranjith with Rajinikanth.
It was widely reported that the 66-year-old star will play the don, who lived in Mumbai between 1926 and 1994, in the film which will roll from next week.