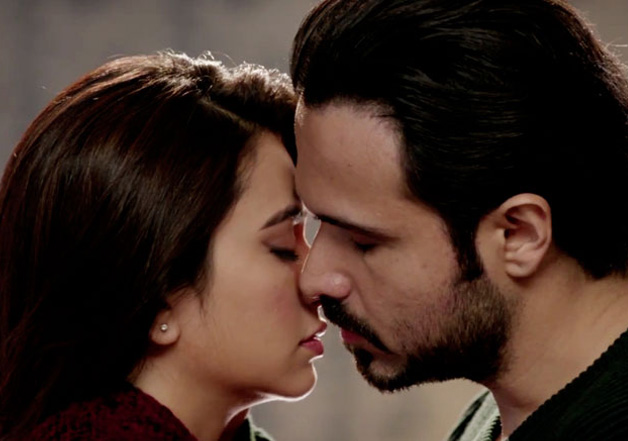 Actress Kriti Kharbanda said she was quite hesitant about kissing scenes in 'Raaz Reboot', her debut movie in Bollywood.
Kriti expressed that she felt weird while shooting the intimate scenes in front of the entire film unit as she has never kissed onscreen in the past.
'Raaz Reboot' doesn't have extreme boldness, but I was apprehensive about the kissing scenes. I have never kissed on screen before, so I was like I am not sure about this. The makers assumed that I have been working for a while so I must have done that on screen.
 

"I was extremely apprehensive because doing it in front of the entire unit is weird," Kriti told IANS.

 
Kriti is making her Bollywood debut with the Emraan Hashmi starrer but she is not new to the film business. She has already made her presence felt in southern cinema with movies like "Teen Maar", "Om 3D" and "Googly".
Kriti has already made her mark in the film industry down south with projects like "Teen Maar", "Om 3D" and "Googly".
The 28-year-old actress also shared her excitement of being launched by Vikram Bhatt with "Raaz Reboot".
 

"'It's a successful franchise and Vikram Bhatt is known for his horror films and no one can beat him on this genre," Kriti said.

 
"Raaz Reboot" starring Emraan Hashmi, Kriti Kharbanda and Gaurav Arora in lead roles will hit the screens on September 16.