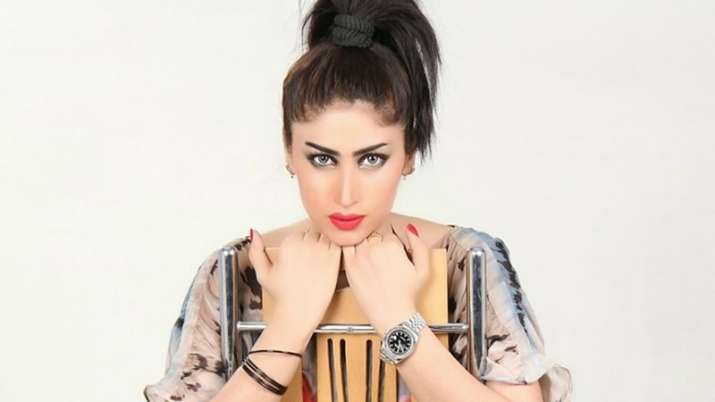 New Delhi: Pakistani model and actress Qandeel Baloch has reportedly been killed by her own brother. Qandeel, has been strangulated to death in Multan, suggested reports. It was earlier reported that she has been shot but police officials confirmed that she suffocate to death by strangulation.
The 26-year-old actor-cum-model was killed in central district of Multan last night, police said today. Police said apparently she was killed by her brother named Wasim, who has fled after the incident.
"She was suffocated to death by strangulation. It seems to be a case of honour killing but we are investigating it,"district police chief Azhar Akram told PTI
She had received threats from her family to quit modeling and her provocative appearances on social media. Her brother had been threatening her over her Facebook posts and videos, said the police.
 As it turns out Qandeel, herself felt her life was under threat. The 26 year old model has earlier sought security after receiving death threats. Reportedly, she did not get any support from the authorities.
Speaking about the terror she lived in, Qandeel had once told a leading daily, "I know I will not be provided security and I am not feeling secured here so have decided to move abroad with my parents after Eidul Fitr. " She had not disclosed her location for security reasons.
Baloch had not disclosed her location due to security threats, the official added. "Qandeel's brothers had asked her to quit modelling," family sources said.
Qandeel, whose real name is Fouzia Azeem, had recently grown out to be a Internet sensation. She regularly posted sultry videos. A few weeks ago she was in news when she shared pictures and videos of her with Mufti Qawi, a former member of the Central Ruet-e-Hilal Committee. Qandeel's ridiculing Mufti started a series of events which led to the suspension of Mufti.
A few days ago, news that the model was in fact married and had a child saw the light of the day. This sent shock ripples across the Internet.
It was also rumoured that Qandeel Baloch will appear on the tenth season of Bigg Boss. About these rumours she had said that she would release a statement once her terms and conditions are fulfilled.