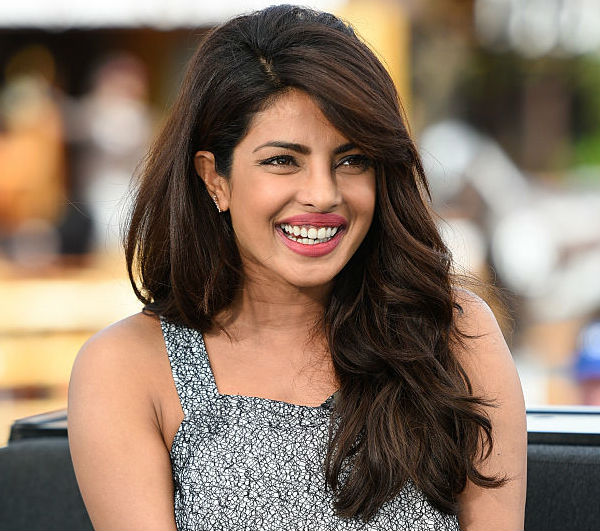 New Delhi: She is scaling new heights internationally but actress Priyanka Chopra feels that the reason she is at the peak of success is because she always wanted to be an achiever. She also said that people should not want to be her but stick to their individuality.
The desi girl became a global star after she bagged the role of protagonist Alex Parrish in American TV series 'Quantico'. There was no stopping PeeCee after that as she got on board for Hollywood movie 'Baywatch'.
"For me, more than being an actor or a musician or any of the multiple things that have been given, I want to be an achiever and I don't want to be limited to just one thing,"
Priyanka said.
She added:
"You have to figure out what your weakness and your strengths are. Once you identify your weakness and your strength, you put the weakness in a box, shut it and put it away and you focus on the strength and you become the best version of whatever you are within that time and you never sit and say 'Oh no I messed up and I can't do it'.

"There is no luxury of quitting to be an achiever. You can't quit, you just keep going. You should never want to be me, you should always want to be you."
The actress shared her success fundas during an interview to Flare Magazine, a Canadian fashion magazine.
After making waves in the Indian entertainment industry, Bollywood's 'desi' girl made an action-packed debut in the international fiction TV space as Alex Parrish, an FBI recruit who becomes a suspect of terrorist bombing of New York's Grand Central Station.
The actress is now busy shooting season two of "Quantico", which will return in September. The first season of the show will be back in India from the mid-season break on Star World and Star World HD next month.
The "Dostana" actress credits her Indian genes for her metabolism.
She said:
"I thank my mom and my dad and my Indian genes for the fact that I don't necessarily need to train very much. I'm very active, I'm very agile by nature and I've done action movies, I'm very familiar with it but when it comes to training I've only trained in parts.

"Like I trained for a boxing movie ('Mary Kom') that I did recently but not really otherwise. Otherwise I don't really like gyms. I'm a tough girl but I haven't needed to exercise."
With IANS inputs