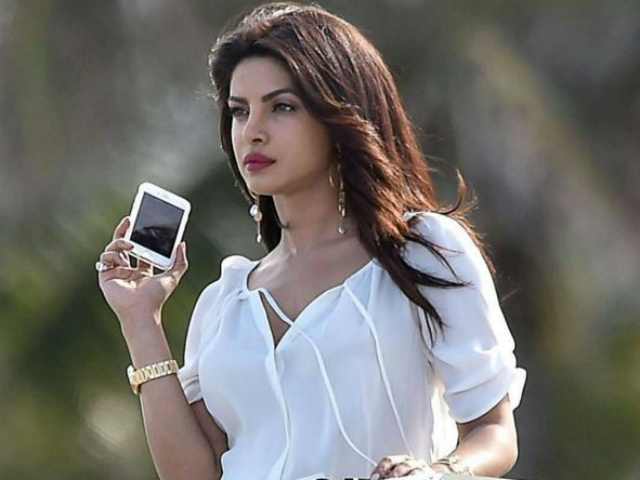 New Delhi: Bollywood actress Priyanka Chopra has become an international star now.  The actress, after winning accolades in Bollywood, has successfully proved her worth in Hollywood too.
Her American series 'Quantico' has been loved by the audience. And now PeeCee is all set to make her Hollywood movie debut with 'Baywatch'.
While the 'Barfi' actress is quite excited about he movie she reveals about the best part of doing 'Baywatch'.
"The best part of working on 'Baywatch' is to be the villain of the movie. I don't think The Rock aka Dwayne Johnson has ever had anyone who's been mean to him. He's a great guy but Victoria is a bitch," Priyanka said.
'Baywatch' is based on the hugely popular 1990s TV series of the same name with Priyanka Chopra will be seen playing the role of Victoria Leeds.
PeeCee says Victoria "is mean and patronising and evil just because she can be and I don't know if Dwayne's ever had that".
"So to me that was the best part of doing 'Baywatch' and getting on my high high heels and on my tippy toes and doing mean things and getting away with it. I enjoyed it way more than I should. Being bad is like an addiction, because we don't get to do that in real life," she added.
The actress is now busy shooting season two of "Quantico", which will return in September.