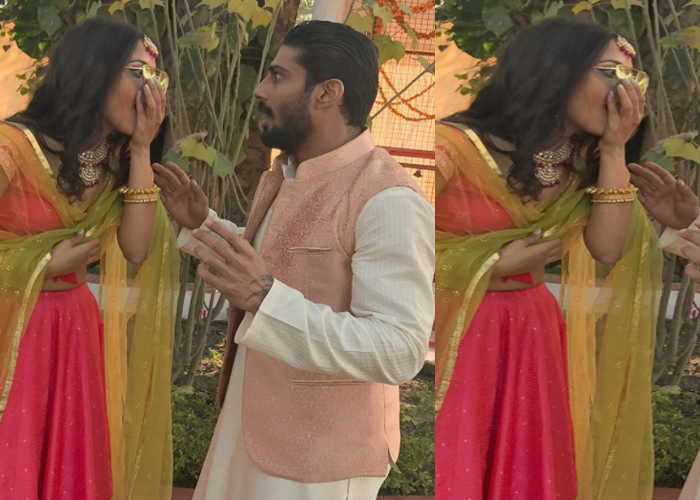 Son of veteran actress Smita Patil, Prateik Babbar finally got engaged to his long-time girlfriend Sanya Sagar in Lucknow on the occasion of Basant Panchami. The actor got engaged to Sanya on January 22. Prateik was dating Sanya for almost eight years and buzz was that he will make his relationship with Sanya official soon. Sanya is writer-director-editor by profession. 
In an interview with Mumbai Mirror, Prateik said, '' Sanya and I, along with our families, decided that something as pure as love should be solemnised on an auspicious day and what better day than Basant Panchami. She's the best partner I could have asked for. It didn't take me long to figure out that she was the one for me. I know it sounds clichéd, but I can't stop counting my blessings and thanking God for all the good that is happening in my life."
Meanwhile, Prateik missed his mother Smita on this occasion and said, ''I constantly feel her presence, she is my guardian angel and guiding force."
Prateik also revealed that he would love to team up with Sanya in future for professional assignments. 
When asked about his plans of entering into politics, Prateik said, ''Not in the near future but who knows what tomorrow brings. I am not a diplomatic person so politics seems a little far-fetched for me right now. I want to give my 200 percent to films."
Prateik will be soon seen in Tiger Shroff starrer Baaghi 2 and Taapsee Pannu's Mulk.