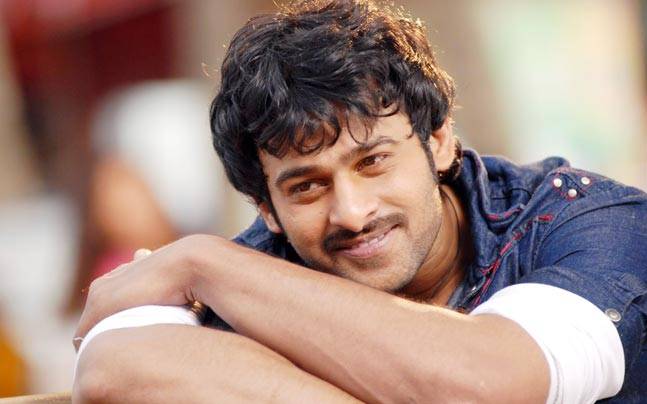 Prabhas, who has become a household name after the success of SS Rajamouli's directorial Baahubali 2, said that coming out of the Amrendra Baahubali character is difficult for him. Prabhas admits of being more Baahubali than himself in the last five years. 
Prabhas is a popular Telugu star and has become the most popular star after the success of his last release Baahubali 2, which was a huge hit globally. Prabhas said that he had completely devoted himself for Rajamouli's film and not even signed any other project while shooting for Baahubali. 
In an interaction, Prabhas said also that it is always difficult to move on from something that you have been associated with for this long. Prabhas further said that he was so associated with the project during the course of five years of Baahubali that he used to consider it as his life. 
Prabhas said, "So, withdrawal symptoms are natural but what's overpowering right now is all the love that people across the nation are showering on me." Made in two parts, Baahubali: The Beginning and Baahubali: The Conclusion, the SS Rajamouli-directed CGI-heavy fantasy drama is breaking all records. 
The movie, whose second part released on April 28, continues its run in theatres with collections of Rs 1,600 plus crore. The Hindi version alone earned Rs 500 crore. Its impending China release is expected to help it cross the Rs 2,000 crore figure at the box office. 
Prabhas, who has become something of a rage with his portrayal of the heroic character and his son in the royal drama, says he always knew that doing this film would be "a once in a lifetime opportunity". 
Buzz has already begun of a Bollywood debut with Rajamouli and Karan Johar, who distributed the Hindi version of the film. But Prabhas isn't giving anything away. "There is no immediate plan but it will be quite interesting. Working with Rajamouli and Karan is home ground for me now having worked with them for such a long time. But I think 'Baahubali' has paved the way for pan Indian films," he said. 
The actor can't stop praising Rajamouli and said that he is fascinated by the director's ability to transform his vision into reality. "How much ever I talk about Rajamouli sir will be less. To call him a genius is an understatement. He doesn't only have a powerful vision but also knows of ways and means to make that come to life," he said. 
Though Baahubali continues to make waves, Prabhas has already moved on to his next project -- "Saaho", which he said that will be released simultaneously in Hindi, Telugu and Tamil. "My character in 'Saaho' is completely contrasting to my character in 'Baahubali' and I am quite excited about it. It is too early to reveal anything about the film yet but all I can say that we have the best teams working, we have a massive vision for it and it's conceptually very strong," said Prabhas.
(With PTI Inputs)