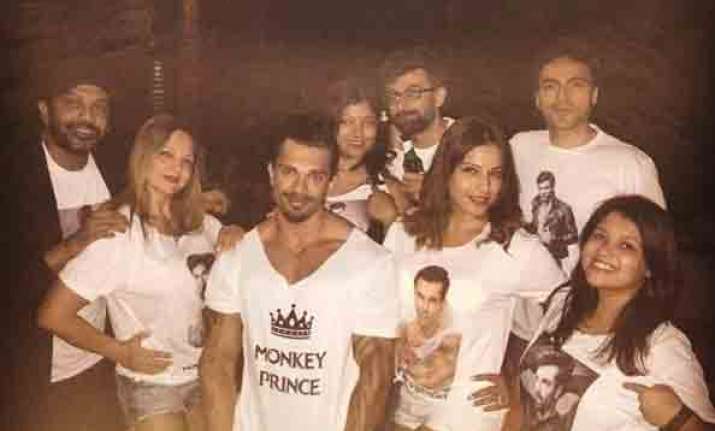 Karan Singh Grover rings in his birthday today and his darling wife Bipasha Basu treats him with a special birthday surprise in Goa.  
The newly married couple Bipasha and Karan along with a bunch of close friends flew to Goa to have a birthday blast. Bipasha and Karan's common friends Deanne Pandey, Rocky S, Arti Singh and Ayaz Khan also accompanied them in the beach getaway.
Bipasha's surprises doesn't end here. The gorgeous actress also planned a dress code for all the guests over there. They were spotted wearing off-white tee with a an image of the birthday boy Karan printed on it. Meanwhile, Karan flaunted a white tee with a 'Monkey Prince' tag printed on it.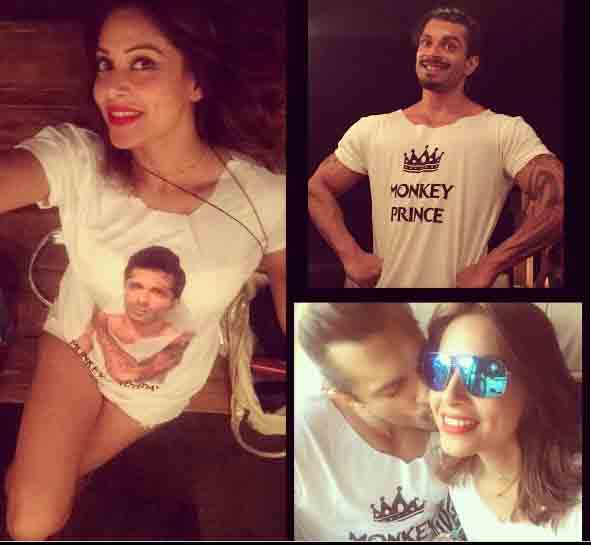 The 'Alone' actress, Bipasha shared pictures showcasing each moments of birthday celebration on Instagram. The actress also shared a cute message for hubby karan Singh Grover, which read as you are my everything Happy Birthday my love  #monkeylove.
Meanwhile, actor Karan Singh Grover also posted a video of the pre-birthday bash on his Instagram with a message as follows- Pre birthday surprise party!!!!
Thank you @deannepanday@shyamliarora @vi_basu @baitalikee@artisingh5 @mamtaanand10 Ayaz, Karan and my precious @bipashabasu.
Karan even thanked his best buddies to be part of his first birthday celebration with wife Bipasha after marriage. Karan took to Instagram to thank his friends and wrote "And the surprise continues...
You guys got me this time!!! Thank you for this everyone! You guys are the bestest ever! Goa time!!!!