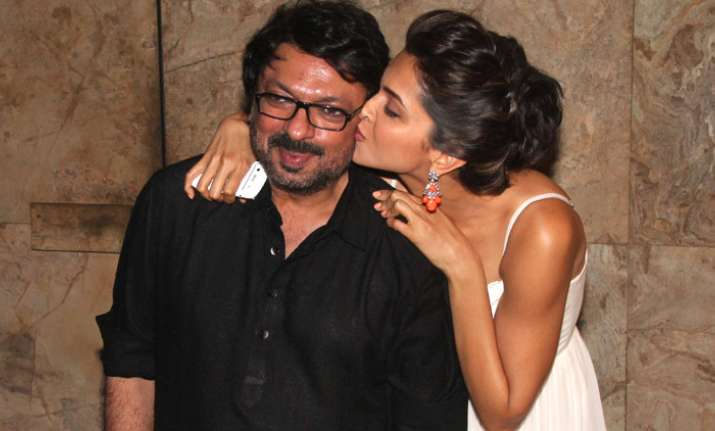 The gorgeous actress of Bollywood Deepika Padukone has teamed up with filmmaker Sanjay Leela Bhansali in films such as Ram Leela, Bajirao Mastani and now Padmavati. Although, the director may have a reputation for being a tough taskmaster on the sets but his leading lady Deepika believes she has developed a shorthand with him after collaborating with him on three films. Deepika, who plays the titular character in Bhansali's Padmavati, said she would initially rehearse a lot before shooting a particular scene but her performance has become more instinctive now. 
"With Sanjay Leela Bhansali, you don't count the number of takes, you just go with the flow. You have to switch off from things like your heavy headgear, costume or how uncomfortable the duppata is on your head. 
"When the camera is on, it is all about what I am doing and the energy. After the shoot, you realise (there are) injuries," Deepika told reporters at the 3D trailer launch of the film last night. 
Deepika reportedly wore a heavy lehnga while doing the dance number "Ghoomar".  The actor said there was more trust as an actor-director between them and that had helped her a lot. 
"When I did the first film (Ram Leela), I felt I have to rehearse, be prepared as an actor on the sets. I have to know exactly what I have to do and deliver exactly in the way he (Bhansali) wants. 
"But halfway through 'Bajirao Mastani', I realised that I have to trust him and go with the flow." Deepika said "Padmavati" was the first film in a while to have made her feel nervous about her performance. 
" I feel there is something about this one, it is not from the heart or mind, it is from the gut. It is coming from a completely different place. It has been an extremely emotional journey for us, especially after the trailer launch." 
Deepika said the team did a "group hug" following the overwhelming response to the trailer of the movie, which is slated to release on December 1. 
"After the overwhelming response to the trailer, Sanjay Leela Bhansali sir and we all did a group hug. We couldn't get over the response. We are very proud to present the 3D version of the trailer." 
(With PTI Inputs)
For more entertainment news and updates, follow our Facebook page