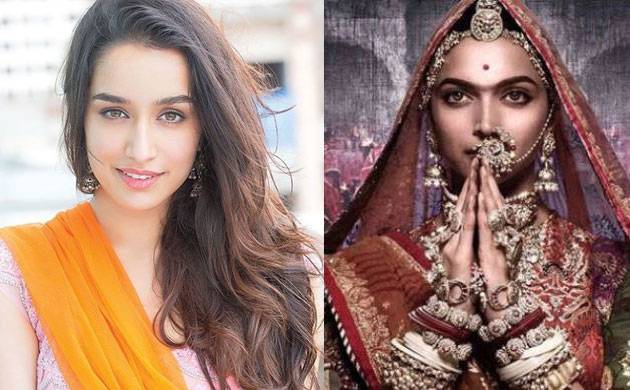 Actress Shraddha Kapoor said what is happening with filmmaker Sanjay Leela Bhansali directed "Padmavati" is extremely sad. "Padmavati" has been facing the wrath of various Rajput groups and political leaders, who have accused Bhansali of distorting history. Many groups have been protesting amid rumours that there was a romantic dream sequence between Rajput queen Padmini and Allauddin Khilji. 
"I think it's very, very unfortunate. It is very saddening what's happening and it's unfortunate. This is what I want to say," Shraddha told reporters in Mumbai. 
The film has been hitting road blocks one after another, with Rajasthan, Uttar Pradesh, Madhya Pradesh and Gujarat, banning the film. 
Historians are divided on whether Padmavati actually existed. She finds mention in the 16th century epic poem "Padmavati". 
Earlier scheduled to arrive in cinema halls on December 1, the release date of the film has been postponed by the makers till further notice. Shraddha Kapoor was speaking at the launch of Skechers shoes.
Recently, actress Shefali Shah came in  support of Deepika Padukone and stated that death threats to the star are appalling and shameful. The lady was speaking at the press meet of her latest short film Juice.
Shefali called it shameful that an actor and director are being deprived of the creative liberty. At the event, the actress told media persons, "It's shameful. You go on national television and they allow you to say something like this. It's appalling. When we talk about feminism, the term has been used very wrongly of late. We talk about being equal – in cast, creed, gender, colour."
(With PTI Inputs)
For more entertainment news and updates, follow our Facebook page