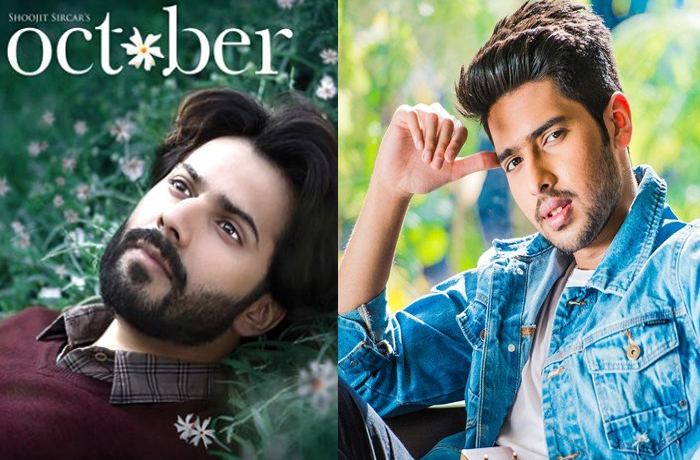 Armaan Malik is "really excited" about his upcoming song for the Varun Dhawan-starrer October as it was his dream to collaborate with the actor. The song titled "Theher ja" is set to release on Wednesday. 
"I've said in the past that it's my wish to sing for Varun Dhawan and when he announced to the world that I'm the voice of 'October' movie, I was over the moon. Even both our fandoms wanted us to come together for a song. So finally, my wish has come true and I'm really excited," Armaan said in a statement.
"Theher ja", he says, is a feel-good track.  "It is about the emotion of love in a simplistic manner which is why it will make it more relatable and appealing to the youth. This song is unlike the usual Bollywood romantic songs that you get to hear,'' he said.
"It has a very European vibe to it and for that very reason, it will stand out. This is my solo song and the music has been composed by Abhishek Arora with lyrics penned by Abhiruchi Chand," added the "Bol do na zara" hitmaker.
On his future projects, the singer said: "There are many songs in the pipeline. It's an exciting period for me as I am getting to work with a lot of new people. I can't wait to bring more and more music for my fans. All I can reveal now is that I'm working on a new single which should be out soon."
(With IANS Inputs)