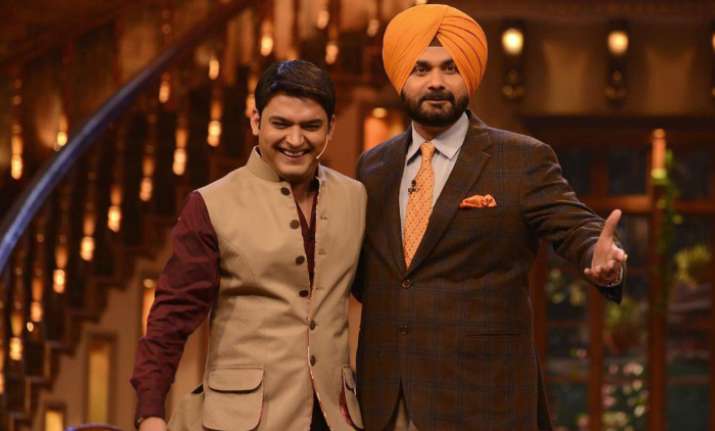 Punjab Chief Minister Captain Amarinder Singh on Wednesday said his party had no problem with Navjot Singh Sidhu working in a TV show if it is constitutionally permissible.
Asked about Sidhu's comment that he will keep on working in TV show 'The Kapil Sharma Show', Singh, who was in the national capital said he did not have a problem with it "if it is permissible constitutionally and legally".
"I am sure Sidhu has also contacted some constitutional expert," Singh said adding they would consult legal experts.
"Everyone has the right to run their business and earn money," he added.
In Delhi, the newly elected Punjab Chief Minister met Prime Minister Narendra Modi and Finance Minister Arun Jaitley.
In his meeting with Jaitley, Singh sought immediate authorisation and release of Rs 20,683 crore cash credit limit (CCL) from the central government for smooth and timely wheat procurement in Punjab.