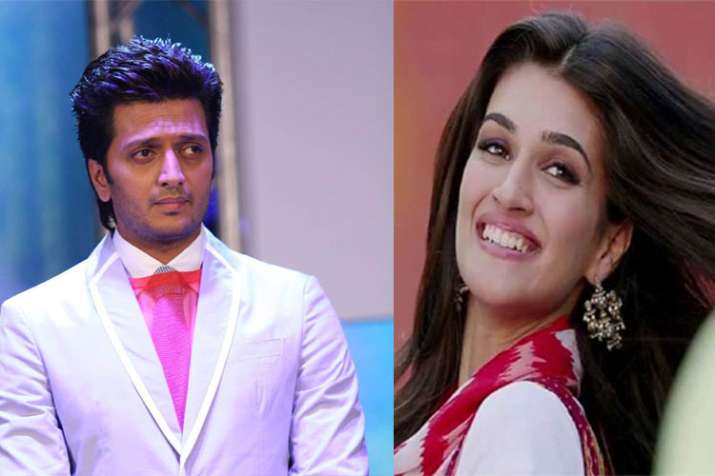 Bollywood stars Ritesh Deshmukh and Kriti Sanon are collaborating in the film Housefull 4 and they all excited about it. Riteish recently gave a piece of advice to his co-star Kriti and asked the actress to not lose her "never stop questioning" attitude. Kriti had praised Riteish and said he is the nicest person she has ever come across.
"So glad that I got to know you. A fabulous actor and an even better human being! Stay the same and please keep in touch... Will miss our chats and word-links! Riteish," she tweeted.
To which, Riteish replied: "You are extremely kind with your words dear Kriti Sanon - the pleasure is all mine... Had a great time shooting with you. A great quality for an actor to have is to 'Never stop questioning' -- don't ever lose that - see you soon! Big hug."
"Housefull 4" also stars Akshay Kumar, Bobby Deol, Kriti Kharbanda, Rana Daggubati and Pooja Hegde.
(With IANS Inputs)