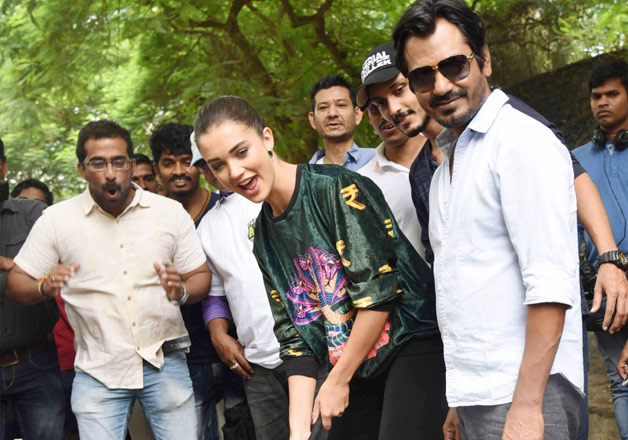 Sohail Khan's directorial 'Freak Ali' is all set to hit the theatres on September 9 and the team is not leaving any stone unturned to promote the movie,
Recently, the lead pair of the movie Nawazuddin Siddiqui and Amy Jackson were spotted promoting the movie in Mumbai streets by playing golf on the streets of the city.
Reportedly, this was done in order to to raise awareness about the quality of Mumbai roads.
"As golf is a game that involves golf balls and targeting holes, we can play golf anywhere in the city as Mumbai is filled with potholes," Nawazuddin said.
On the other hand, Amy really enjoyed playing golf on the streets of Mumbai.
She said, "It's great. Our film is about golf, so we have incorporated golf into raising awareness about the streets of Mumbai and the potholes."
When the actors were asked about their favourite sport, Amy shared about her love for golf and how she can't wait to play with her father in England. She also loves boxing.
Nawazuddin, on the other hand, made it quite clear that he wasn't a sports freak. But after practising for this movie, he said that he is addicted to golf now.
Asked about golf being associated with the elite, he said: "That is exactly what our movie is about. The myth that follows this game for so long is about to change. Just like cricket being a national sport is played by everyone on the streets. In the same way, golf can also be played on the streets as our country's roads are filled with potholes."
The promotional event was a joint venture organised by Being Indian.