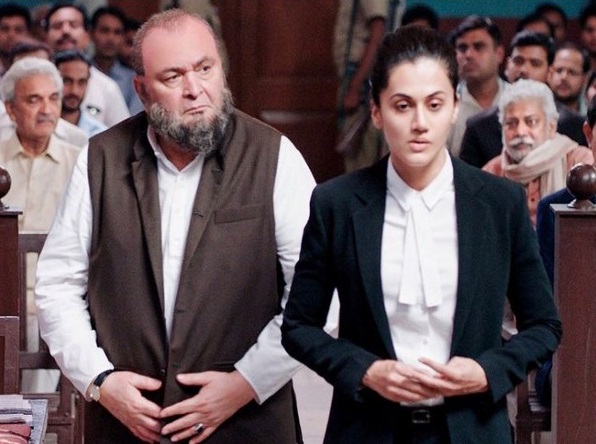 Actress Taapsee Pannu, who is gearing up for the release of her upcoming film Mulk, turned choreographer for the movie. Filmmaker Anubhav Sinha revealed that he didn't want song to look like a professionally choreographed one and the actress did wonders with her work.
The courtroom drama features a song titled "Thenge se" mid-way the film highlighting festivities. It was jointly directed by Sinha and Taapsee.
"Since 'Mulk' doesn't have the quintessential Bollywood song and dance facet, my focus was never to rope in a mainstream choreographer for the two songs in the film," Sinha said in a statement.
"While I decided to single handedly direct both the songs, Taapsee expressed her interest in lending a helping hand. Since the song was not meant to look like a professionally choreographed song, I wanted a fresh perspective and Taapsee did wonders.
"I am quite impressed with her directorial eye and someday if she ever wishes to foray into direction she will do well for herself," he added.
Presented by Kamal Mukut and Soham Rockstar Entertainment, a Benaras Media Works production, the film is produced by Deepak Mukut and Sinha.
The film features Rishi Kapoor, Neena Gupta, Rajat Kapoor, Manoj Pahwa, Kumud Mishra and Ashutosh Rana as well.
(With IANS Inputs)