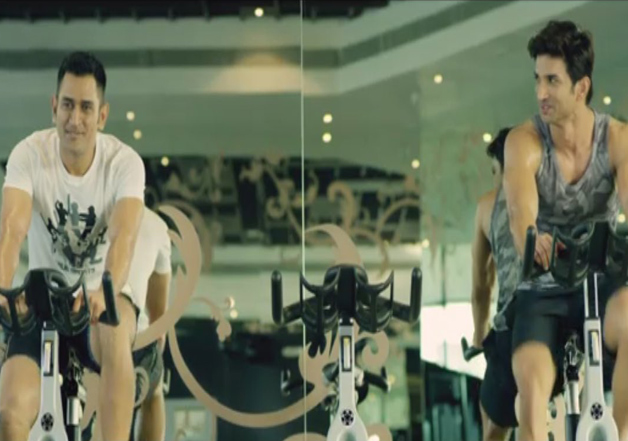 Actor Sushant Singh Rajput's research for his upcoming movie 'MS Dhoni: The Untold Story' was put on test by none other than Captain Cool himself. In a new video released by Fox Star Hindi, the production company of the movie, the ODI Capatain for Indian Cricket Team MS Dhoni  can be seen asking questions about himself.
Like a student who has answers to every question posed by the teacher, Sushant can be seen doing the same. A confident Sushant also asked Dhoni to ask him difficult questions.
The video definitely makes for a fun watch especially when Sushant warns Dhoni that all information about his affairs will be out soon.
Sushant Singh Rajput's underwent rigorous preparation to ace his portrayal of the star cricketer. From training under Kiran Moore (Dhoni's real life coach), to understanding the dialect to working closely with video analyst Devraj, Sushant did all. During the promotions of the movie, he went on to say that once he started filming for the movie he was not portraying Dhoni, he was Dhoni.
Sushant trained rigorously to get into the skin of the character

Sushant recently said that the helicopter shot is now child's play for him

The biopic will also trace Dhoni's love life.
Another proof that Sushant was indeed Dhoni during filming is his recent statement. The 30-year old actor was asked to choose what was difficult for him, hitting the helicopter shot or becoming captain cool, to which he said he can't pick up one. Sushant said that he did a 360 degree research for the movie. He took help from books, Dhoni's interviews, spoke to his family and friends for a better understanding. All in all, he called the entire thing a fulfilling experience.
The biopic directed by Neeraj Pandey also featuring Disha Patani, Kiara Advani and Anupam Kher, will hit theatres on September 30.