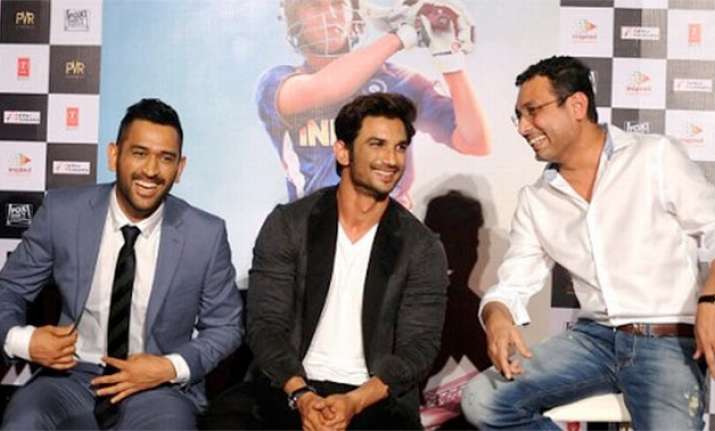 As shocking as it may come to many cine buffs, director of 'MS Dhoni: The Untold Story' is not a fan of the star cricketer. Neeraj Pandey who is helming the movie, confirmed this during an interview to a leading daily.
Neeraj said that he has never been an admirer of the captain for limited overs of Indian Cricket Team, Mahendra Singh Dhoni. He said he likes Sachin Tendulkar and AB De Villers, but Dhoni was never his favourite.
As amusing as it is since Dhoni is his muse for the movie, Neeraj said that in a way not liking the star cricketer helped him.
"To put things in perspective, had I been a fan of Dhoni, I wouldn't have been able to direct the movie in an unbiased fashion. Because I am not a fan, I could remain objective."
What can one say; creative people have strange ways of functioning!
When asked if he faced difficulties directing a biopic, since he tried his hands on it the first time, Neeraj replied,
"Genres are not challenging to me. Stories are and telling that story in the best possible manner is what I focus on."
Let's see if viewers love his way of story telling or no.
Speaking more about the movie and the actors cast in it, Neeraj said that Sushant Singh Rajput was his first and last choice for the titular role. The director said that Sushant is a brilliant actor and him understanding the nuances of the game came as a plus point.
"Sushant was always my first choice. He comes from the same place as that of Dhoni. So he understands the dialect well. He is a keen observer of the game of cricket and above all, he is a brilliant actor,"
Neeraj added.
The biopic which has already raised the excitement of the fans will release on September 30. The movie also features Disha Patani, Anupam Kher and Kiara Advani in important roles.