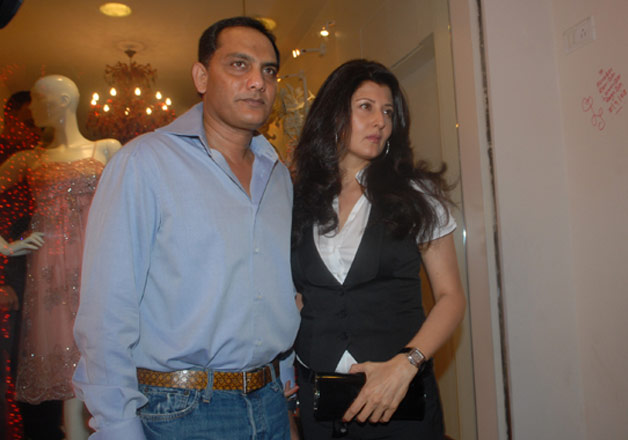 New Delhi: Former Indian cricketer Mohammad Azharuddin is making to the headlines these days. All thanks to Tony D'Souza's upcoming movie 'Azhar'.
The movie is a biopic on Azharuddin focuses on his life, rising career, love life, match fixing scandal and his downfall. Emraan Hashmi will be seen playing the lead role.
While the movie is getting him a lot of attention, looks like his personal life is also getting affected by his biopic.
According to the media reports, Azharuddin has received a call from his ex-wife Sangeeta Bijlani after five years of separation.
"Sangeeta hasn't been in touch with Azhar in years… Since the time they divorced in 2010, they have kept out of each other's way. She fears that the movie will not show her in a positive light. By now, it is known that Nargis Fakhri is playing her in the film, so whether she wants it or not, she is connected to the film. Even Sangeeta's Oye Oye song is part of her portrayal in the film. So, she called Azhar and she voiced her apprehensions. And she expressed a desire to watch the film. Since then, they have kept regularly in touch. Azhar informed her that he too hasn't watched the film and has asked the producers for a trial. But everything is being kept tightly under wraps till the release," a source told an entertainment portal.
Sangeeta Bijlani's role is being portrayed by Nargis Fakhri. 'Azhar', also featuring Prachi Desai, will hit the screens on May 13.