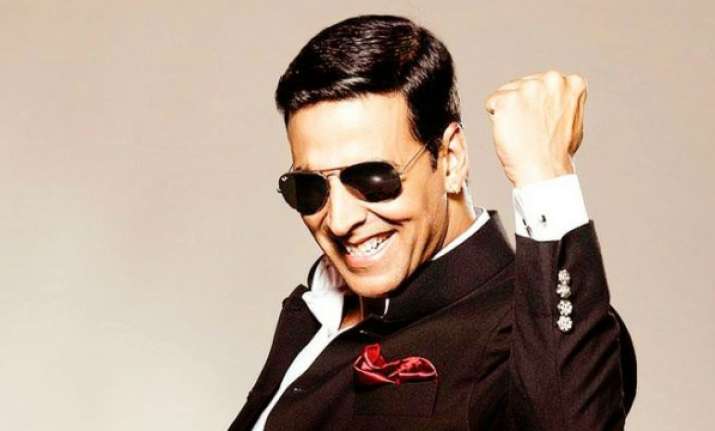 Bollywood's dependable actor Akshay Kumar, who zoomed into 2017 with hit flick "Jolly LLB 2", has several releases ahead. Interestingly, most of his upcoming movies are biopics, which hint that he loves picking films based on real-life incidents and people. 
Akshay has signed a total of three biopics this year. 
Mogul: The film is on the life of the late music baron Gulshan Kumar. Akki will be reuniting with his "Jolly LLB 2" director Subhash Kapoor for the film.
Padman: This film is based on the real life of Arunachalam Muruganantham, the inventor of a low-cost sanitary pad making machine. This film is produced by Akshay's wife Twinkle Khanna and also stars Sonam Kapoor and Radhika Apte in lead roles.
Gold: The sports period film, which is based on former hockey,is set in the backdrop of the 1948 London Olympics. The film narrates the story of independent India's first gold medal win at the Olympics. 
Akshay's love for biopics is not new
The 49-year-old actor loves real-life inspiration and hence, in the past, Akshay has created wonders with films such as "Airlift", "Rustom" and "Special 26".
In "Airlift", his character was inspired by Mathunny Mathews, who played a significant role in the Kuwait evacuation.
In "Rustom", he played the Parsi naval officer accused of killing his wife's lover. The film revived memories of the controversial Nanavati murder case
"Special 26" was inspired by a real-life jewellery heist conducted by a conman posing as a Central Bureau of Investigation official. Akshay played the brains behind the raid, and won our hearts to the fullest.
All the three turned films were great grossers at the box-office with "Airlift" and "Rustom" entering the coveted 100 crore club.
The perfect balance
While Akshay loves doing biopics, he also makes it sure that he has something "entertaining" for the public as well. This is why he did "Housefull 3" in between "Airlift" and "Rustom" in 2016. 
Moreover, Akshay's movies based on real incidents or characters have worked for him because a common man can relate to him and his story. They were presented in a commercial packaging.
He always likes to do films that are different and he probably made a conscious decision before "Special 26" to take on films which can show him in a different light and most of them have paid off really well for him. 
What's interesting is that all of his three upcoming films "Padman" , "Gold" and "Mogul" are about people from different strata. While one is about a social entrepreneur, another has him playing sportsman, and the latest one is steeped in music. 
The actor now has as many as six movies of the genre to his credit. What remains to be seen is, if he will take a break from biopics now or find another real-life personality to life on the big screen!