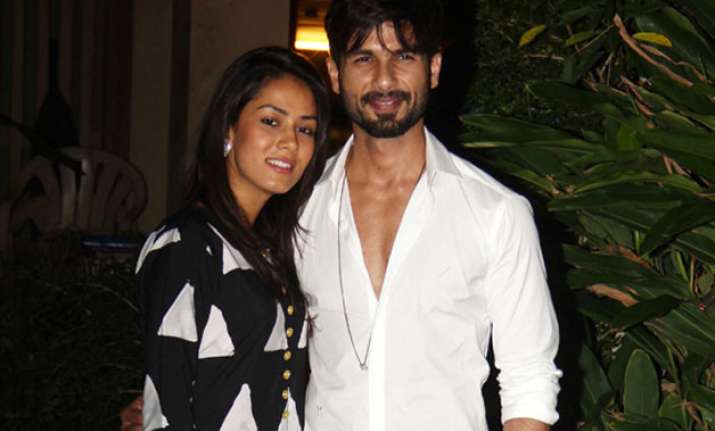 New Delhi: Bollywood actor Shahid Kapoor's wedding was the most talked about event of the industry last year.
The handsome actor had married a Delhi girl Mira Rajput in a grand wedding in July 2015. And since then Mira Rajput has been the eye-candy of B-town.
Shahid and Mira are much-in love with each other and their amazing chemistry does prove it time and again.
While the 'Mausam' actor doesn't leave chance to express his love for his lady, Mira too makes every effort to make Shahid feel special everytime.
This time Shahid's beautiful wife has got him a new nickname.
Well! This isn't any 'shona', puchu' or 'gugu' kind of a name but it is a name which depicts royalty.
According the media reports, Mira calls hubby Shahid Kapoor as 'Nawab Malik'.
Isn't that cute?
Interestingly, Nawab Malik is the name of Shahid's character in his forthcoming movie 'Rangoon' where he is playing the role of a Muslim soldier.
Looks like, Mira has taken her hubby's character quite seriously.
Helmed by Vishal Bhardwaj, 'Rangoon' also stars Kangana Ranaut and Saif Ali Khan and is scheduled to release on September 30, 2016.