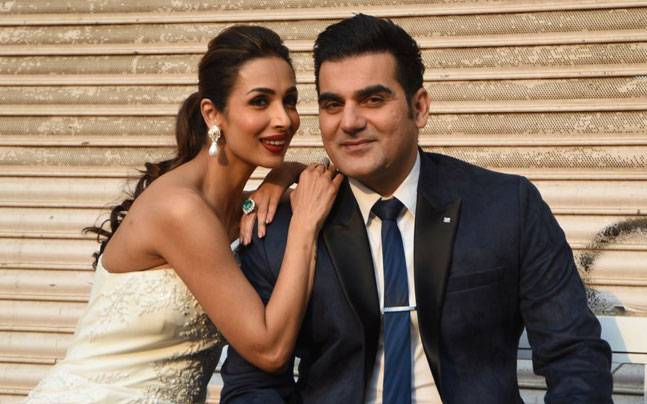 Star couple Arbaaz Khan and Malaika Arora Khan stunned their fans early this year by saying they will live separately. Their joint statement came after months of speculations about trouble in their paradise. But seems the two celebs want to give their marriage a second chance.
Grapevine is abuzz that Malaika and Arbaaz have put their divorce on hold. It was earlier reported that the two might file for divorce by end of this year. They even met esteemed lawyer Kranti Sathe for the same, and were all set to file the papers post Diwali.
But they may have dropped the plan for a while now. Reports in the media suggest that Arbaaz and Malaika are keen to give each other a chance.
Now one may wonder what may have led to this change of heart. Well, as it happens the two stars succumbed to family pressure. It is not unknown that both Malaika and Arbaaz's family have been trying to patch things up between the two.
After the 43-year old diva left her house to go back to her parents, she was seen quite a number of times at family gatherings of the 'Khan-daan'. It was also reported that her brother-in-law superstar Salman Khan tried to iron out differences between them by talking.
This fresh development about the split hints that maybe the talks bore fruits after all. Malaika and Arbaaz have been married for 18 years now and have a son named Arhaan.
Earlier this year, they had issued a joint statement confirming the split saying that they want a break from each other to think about their lives.
"Wherever it goes from here, we will talk about it when we are ready to," the statement read.
Well seems the break worked for their marriage as now they reportedly are not getting divorce any time soon.