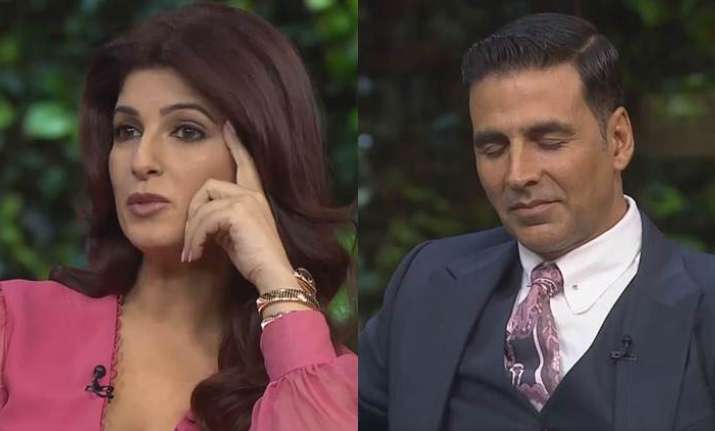 Former actress and now an author Twinkle Khanna showed her best candid side at the chat show 'Koffee With Karan' hosted by her close friend filmmaker Karan Johar. Twinkle, debuted on the show and her words have been termed dangerous by the host.
In a Twitter conversations between the two celebrities,  Karan said he is not half as dangerous as Twinkle and is scared of her.
In a promo of the episode, the actress-turned-author and interior designer is seen giving out answers without any inhibitions.
When Karan asks Twinkle: "What does Akshay have that the Khans don't?", she said: "Some extra inches!"
She then went on to comment: "Don't look at his (Akshay's) crotch. I meant his feet."
Twinkle expressed her views about the show on Twitter with a post that read: "Dangerous to drink Koffee with Karan Johar he always asks me this very question on every public platform! But I put him on the spot too."
Karan -- known for putting celebrities in a difficult spot by asking sensational and personal questions on the chat show -- responded: "Am not half as dangerous as you! I was more scared of you than any of my other guests!"
Twinkle will be accompanied by her husband superstar Akshay Kumar on the show.
The show is aired on Star World and Star World HD.
(With IANS Inputs)