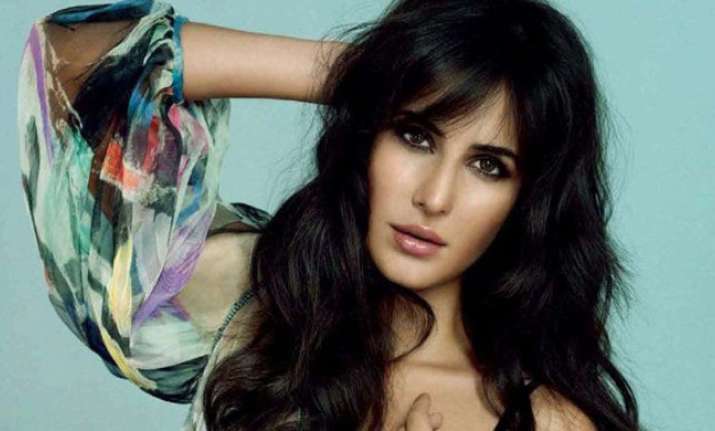 Actress Katrina Kaif will be on September 19 given the prestigious Smita Patil award for her contribution to Hindi cinema. The award is conferred on to people for their show of excellence in the field, and Twitter users seem to have a problem with this. As soon as this news saw light of the day, netizens came up with funny questions on the micro-blogging site, most of which was centred around just one question- Why Katrina?
According to the Chairman of Priyadarshni Academy, Mr. Niranjan Hiranandani, Katrina was unanimously nominated for her work in films. He also said that Katrina is not only successful but also one of the most attractive personalities of Bollywood. Echoing the words which Mr. Hiranandani said, the founder chairman Nanik Rupani also added that Katrina is being awarded because of her excellence in cinema.
Given the criterion for the selection of the award recipient, Twitter users went bonkers. They could not digest that Katrina is felicitated with an award named after an actress whose genius knows no boundaries.
Here are few tweets about the same:
#KatrinaKaif to be awarded #smitapatil award? Time to leave the planet🚀😐

— Manali (@manu_1823) September 15, 2016
#katrinaKaif must be busy googling #SmitaPatil today!

— A Girl has no name. (@muktadhara) September 15, 2016
#KatrinaKaif will receive #SmitaPatil Memorial Award. Didn't find a better way to insult a deceased legendary artist??? #GaneshVisarjan

— Keyur Seta (@keyurhere) September 15, 2016
I hear katrina Kaif is getting the Smita Patil Memorial Award 😂😂😂😂 the end is inevitably near #roflmao

— Bongitybong (@bongitybong) September 15, 2016
It should be noted that though Katrina has starred opposite the biggest stars of the film industry, her acting skills have always been a point of criticism. Even her latest release 'Baar Baar Dekho' drew flak for her bland acting.  In terms of box office too, 'Baar Baar Dekho' marks her third consecutive flop after 'Phantom' and 'Fitoor'.
Taking in notice how her career, is going it seems only obvious to ask, does Katrina really deserve this award?