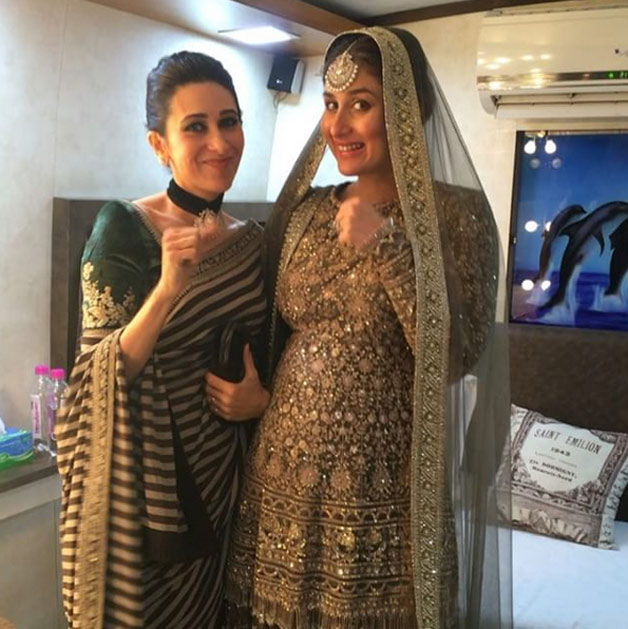 Kareena Kapoor, who has been poured in with numerous of advices on pregnancy, has now got a special advice from her elder sister Karishma. Surprisingly, Karisma wants Bebo to ignore the advices coming in from all quarters.
"Well, my advice (to Kareena) is, 'Don't take advice from anyone because everyone has some sort of advice to give to a mother-to-be'. I think you should just learn from own instinct and experiences," Karisma told a leading daily.
But Lolo do have given advices to other mommies in a form of a book.
Yes! Lolo has earlier penned a book, "My Yummy Mummy Guide: From Getting Pregnant to losing all the weight and beyond", in which she shared advice ranging from finding the perfect maternity outfits to decorating children's rooms and juggling work with motherhood to even planning the most stylish kiddie parties.
Lolo had earlier mentioned that that she has been over the moon since the news of Kareena's pregnancy broke.
"Well, I think it's happy news for all of us out there. We are also eagerly waiting (for the baby) as a family," Karisma was quoted saying.
Kareena Kapoor and hubby Saif Ali Khan are having their first child due in December this year.