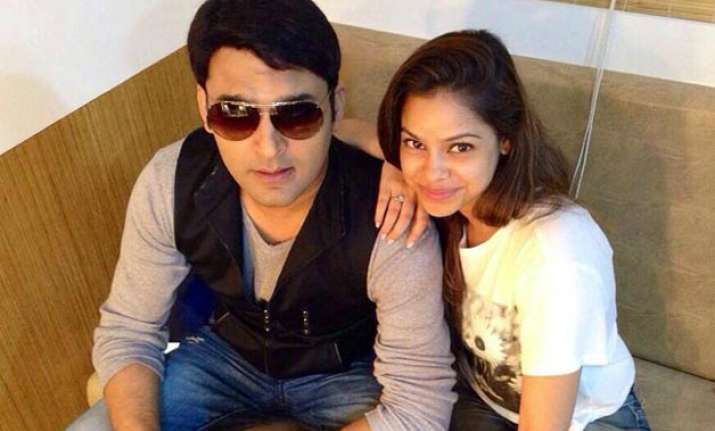 New Delhi: Comedian-turned-actor Kapil Sharma has always been the centre of attraction because of his phenomenal talent.
The actor recently made it to the headlines after his much popular comedy show 'Comedy Nights With Kapil' went off air.
While a lot of speculations were made about the reason behind the show being pulled down, the actual reason hasn't seen the daylight yet.
Once again, Kapil Sharma is making to the news but this time it isn't because of his show, but because of his wife.
Hold your horses; Kapil Sharma is not married yet. We are talking about his on screen wife Manju aka Sumona Chakraborty.
As per the recent buzz, Sumona will soon be getting married to her long-term boyfriend Samrat Mukherji, whom she has reportedly been dating for last four years.
Interestingly, Samrat happens to be Kajol and Rani Mukherjee's cousin and is 11 years senior to Sumona.
However, Sumona has crushed the reports of her marriage saying these are absolutely rubbish.
The actress has also reportedly stated that she meets Samrat once a year for Durga Puja and he is a dear friend. Sumona also clarified that as of now she has no intention of getting married anytime soon.