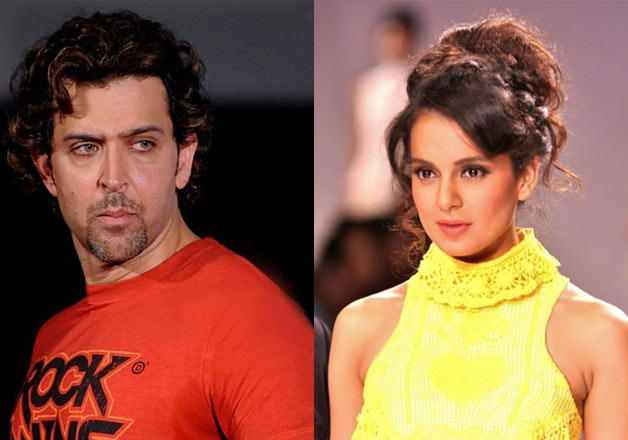 New Delhi: Every spat, controversy or link-up takes over the headlines for a couple days, may be weeks of B-town.
And currently, the most talked about news in tinselvile is the spiteful rivalry between Hrithik Roshan and Kangana Ranaut.
The spat which started with a remark of 'silly ex' became uglier after the ex-lovers slapped each other with a legal notice.
So far, a lot has been written and said about this ongoing war of words. In fact, both the celebs even went on to make weird allegations against each other and also revealed several shocking details of their mysterious love affair.
While Kangana Ranaut was busy with the shooting of her upcoming movie 'Rangoon' her lawyer made sure to clear her side in front of the media. But when the 'Queen' actress landed back in Mumbai, she was bombarded with questions regarding the legal tussle.
Everyone was expecting Kangana to speak her heart out over the rivalry and her past relationship with Hrithik, but her reaction left everyone stunned.
"Sometimes you have to allow some personal space to celebrities. It can be overwhelming sometimes. Being strong does not mean that you walk through life without being affected or intimidated. Strong means standing against it. It is not that I won't talk about it. I will but not now. For now, please grant me that space," Kangana Ranaut was quoted saying.
Looks like the diva needs some time to accept what exactly has happened. Hopefully, she clears her stand pretty soon.