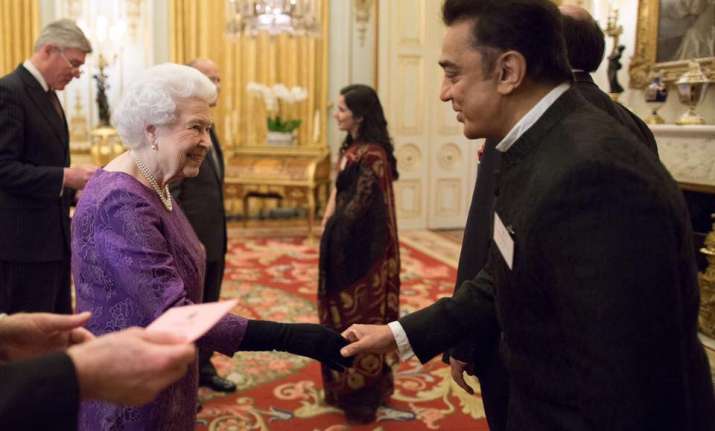 Popular South actor Kamal Hassan, who is well-known in the Bollywood industry was in Buckingham Palace recently and met none other than the highness herself Queen of England – Elizabeth II. The actor was attending the UK-India year of Culture event.
The royal meet was organized to rejoice British's close ties with India. The other guests included actress Ayesha Dharker, Cricket icon Kapil Dev, Sitar player Anoushka Shankar. 
Overwhelmed by meeting the highness, Haasan took to Facebook and shared some good news about the Queen.
"The Queen seemed in good health and remembered her visit to India fondly. The Duke of Edinburgh was in great shape and health as well. The exchange was brief as there were too many people. You might remember during Her Majesty's visit to India, she visited my film set. Probably the only film shooting she had attended in her whole life", the actor wrote.
The 62-year-old actor also shared some lovely pictures where he was seen sharing frame with the Queen.
Here are the royal pictures.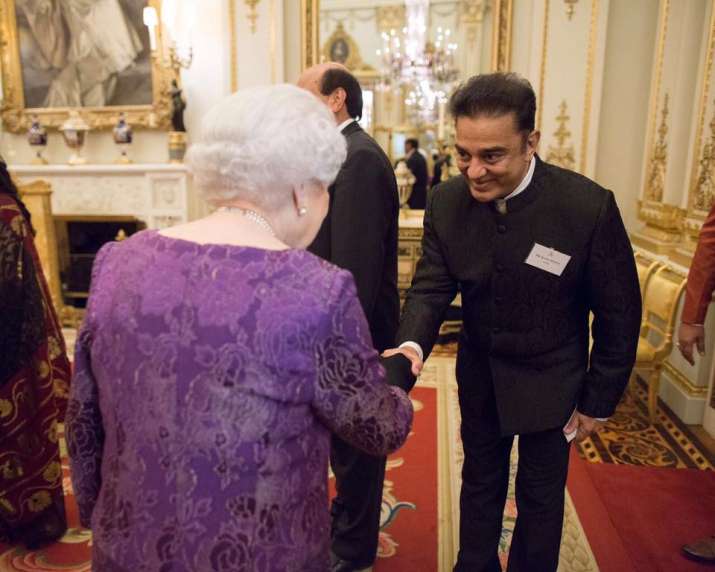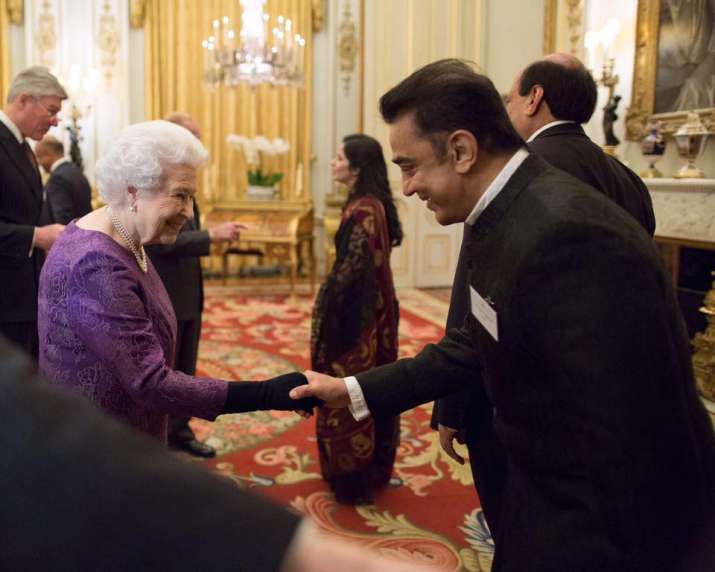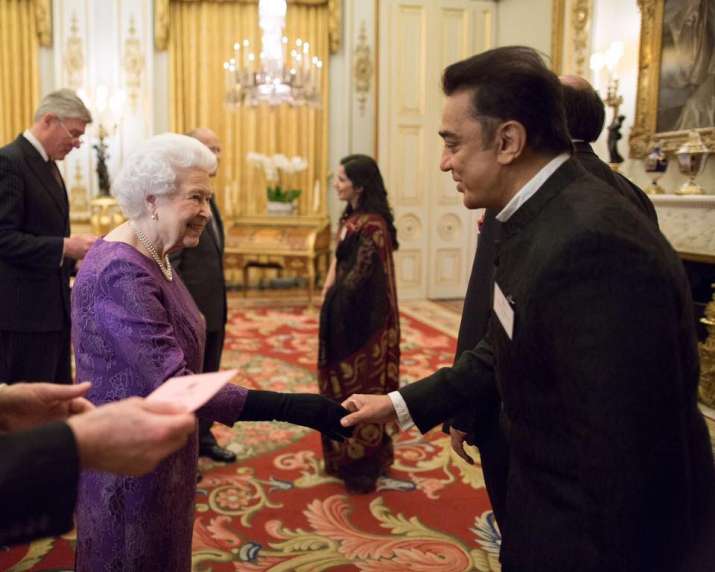 Haasan also thanked the Prime Minister for nominating him for the culture event. 
On the work front, the actor will next be seen in the trilingual comedy film "Sabash Naidu", which will also mark his fifth directorial venture.
Haasan expects the release of his much-anticipated espionage thriller Vishwaroopam 2, which is likely to hit the cinemas this year.