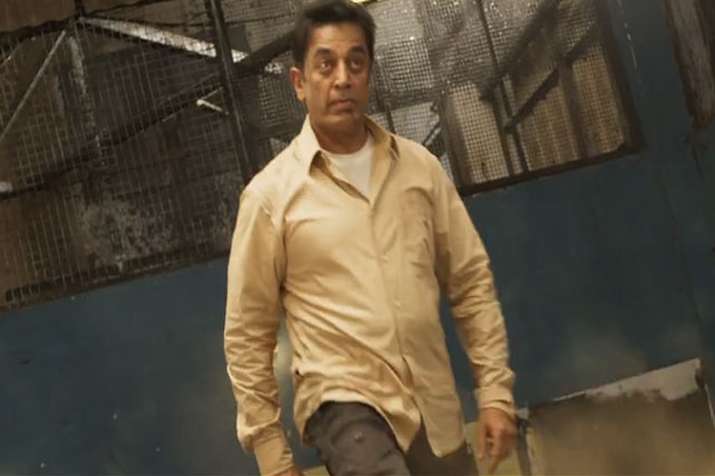 Kamal Haasan's much awaited film Vishwaroopan 2 finally releases today. The film is directed and produced by Kamal Haasan. Apart from Kamal Haasan, Vishwaroopam 2 also stars Rahul Bose, Pooja Kumar, Andrea Jeremiah and Shekhar Kapur in leading roles.
Ahead of the film release, the film was surrounded by much controversies due to its release. The Madras High Court yesterday dismissed applications filed by a film production firm seeking to stall the release of actor Kamal Hassan's Vishwaroopam 2, set to hit the screens today, over a financial dispute.
Justice M Sundar dismissed the applications by Pyramid Saimira Productions International for recovery of Rs 5.44 crore which the company claimed it had paid as advance to Hassan and his production house Raj Kamal Films International for making a film over 10 years ago.
Pyramid Saimira had originally filed civil suits for recovery of the Rs 5.44 crore, contending that Hassan had not discharged his obligations as per an agreement it had signed with him for producing the film titled "Marmayogi" in Tamil and Hindi.
The leading actress of Vishwaroopam 2, Andrea Jeremiah will be seen playing the character of Ashmita Subramaniam who works closely with the male protagonist, essayed by Kamal. 
''I do not feel intimidated by actors or stars because I was never exposed to films widely. In 'Vishwaroopam 2', though I have worked with Kamal sir, I did not feel the pressure because I did not grow up watching his films, '' said Andrea said talking about Kamal Haasan.
(With PTI Inputs)