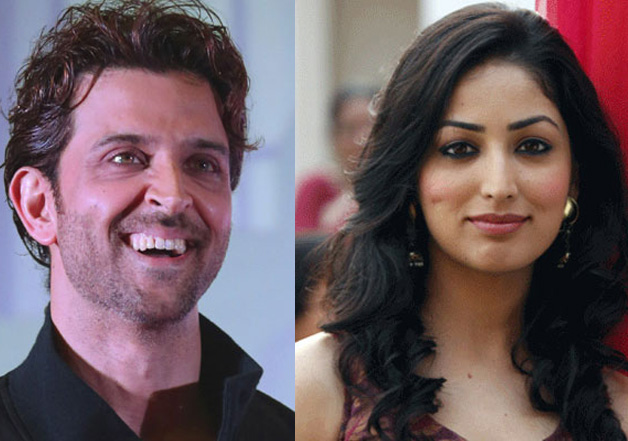 Actress Yami Gautam said the shooting of her upcoming film "Kaabil", starring Hrithik Roshan in lead role, hasn't been put on hold.
According to a report, the film has been hold off due to Hrithik's ill health. It was even reported that the delay in movie shoot is causing producer Rakesh Roshan a loss of Rs 12 lakh per day.
However, Yami cleared the air by saying: "Not at all. It's absolutely not true. In fact, the film's shoot is going really well. We have just wrapped up a song shoot. Moreover, as I have always said it's amazing to work with Hrithik, especially when we are shooting a dance sequence with him."
"I can't wait for all of you to watch it," the actress said at the launch of Aldo Fall'16 collection.
The "Vicky Donor" actress also shared her experience of working with the "Bang Bang!" star.
"I can write an entire thesis on what I've learnt from him. To sum it up, he is a dream co-actor to work with. When I came to know that I have to do a dance sequence with him, I was nervous. After all, he is Hrithik Roshan."
"The reason behind Hrithik being the best dancer is that he never takes his work for granted. In the entire schedule, I never heard him say 'It's easy or I can do it easily'. He is very energetic and always ready to learn. He has the ability of reinventing himself."
Directed by Sanjay Gupta and produced by his father Rakesh Roshan, the thriller is scheduled for a worldwide release on January 26, 2017.