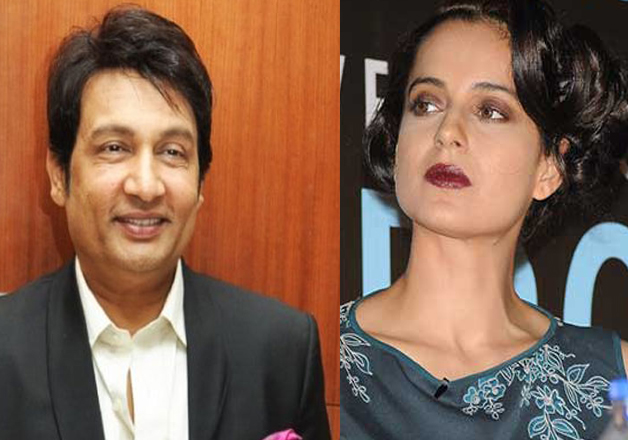 Actor Shekhar Suman once again targeted actress Kangana Ranaut and said that she should keep her mouth shut and let her work speak for her. He also reacted on filmmaker Karan Johar's 'victim card' comment on the lady.
Reportedly, Kangana has dated Shekhar's son Adhyayan Suman in the past.
While speaking to an entertainment portal, Shekhar stated that Kangana should let her work speak and she should be quiet. He added that people didn't need to tell openly what they have done and they should accept their failure.
Shekhar said, "She should just keep her mouth shut, and let her work speak for herself."
When Shekhar was asked to speak on 'victim card' comment, earlier he preferred remaining quite but after a while said that he doesn't like weeping woman who claimed that they were victimized, traumatized and agonized. He added that such woman play card conveniently according to their choice.
Shekhar said, "When you are talking about equality, everybody is in the same line. But some women save their cards conveniently. You become a woman and a man according to your convenience."
Shekhar called it as fake feminism and also felt sad on the fact that these women get sympathy from the internet and by exhibiting their struggles and achievements.
He added, "You say that you are the hero of the film and not the heroine. It is quite irritating to see these blubbering women who get all the support in the world from the internet."
Lately, Kangana called Karan Johar 'flag bearer of nepotism' on his celebrity talk show 'Koffee With Karan'. The ace director in reply said that he was done with the actress playing women card. The lady then lashed out at director and called him a paid host.
Shekhar and Kangana's rivalry is not hidden with any one. Last year, Adhyayan and his entire family accused the actress of doing black magic.
However, Kangana thrashed all the claims.