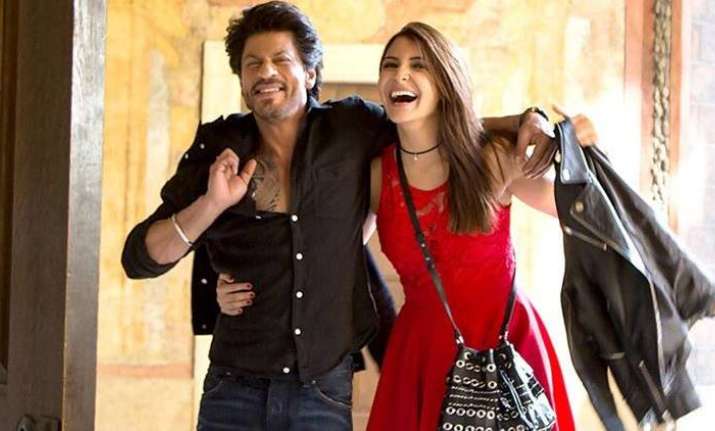 Imtiaz Ali's upcoming went from 'Jab Harry Met Sejal' to 'Jab Harry and Sejal Met CBFC' when it landed at the desk of 'Sanskari' Central Board of Film Certification. Earlier this month, CBFC chief Pahalaj Nihalani created a brouhaha over the term 'Intercourse' used in the second mini-trail of Jab Harry Met Sejal. Nihalani even announced on TV channel that he will give a green signal to the word if the film manages to get 1 lakh votes in the favour of the movie. 
Twitter wasn't going to take a backseat now, as they had already taken their fair share of 'CBFC-taught Sanskars' at the time of 'Udta Punjab' and 'Lipstick Under My Burkha'. Mirror Now has started a Twitter poll to get the required number of votes. So far it has received 93,000 votes and only 7,000 votes are left so far to meet Mr Nihalani's requirement. The poll will close tomorrow, which means the people have little time to get the remaining 7k votes which is not an impossible number for a star-studded movie like Jab Harry Met Sejal.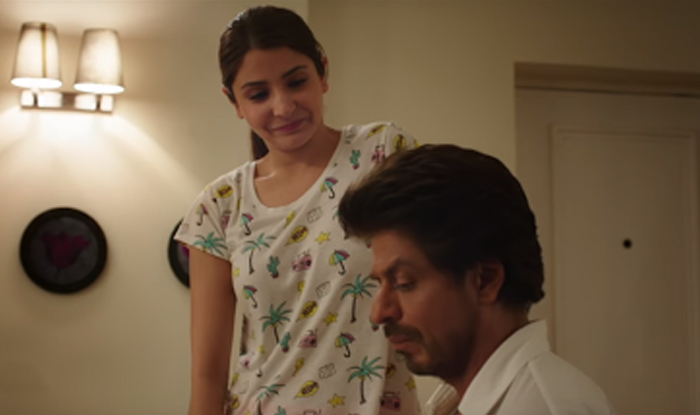 Pahlaj Nihalani suggested to remove the word intercouse from mini trail 2
People have had enough
Twitter has already taken a lot from the CBFC board and so is evident from the trending chart on Twitter. 'Sanskari Nihalani' was trending on Twitter's top charts. Many Twitter users including a number of celebrities expressed their frustration towards the hypocritical way of censorship in Indian cinema.  Look how some of the miffed Twitter users expressed their resentment: 
You can pass film like #Befikre with UA but you can't pass the word 'Intercourse'.#SanskariNihalani ? damn...You r mentally disturbed Sir😑

— Aavishkar Gawande (@aavishhkar) June 24, 2017
Ranveer Singh-starrer Befikre got the U/A certificate despite a plethora of kissing scenes in the trailer itself. 
Nihalani yet again! Its birds and bees kids, two flowers entangled- intercourse doesn't exist in dictionary shsh!! #sanskarinihalani

— aanchalanand (@aanchaljourno) June 23, 2017
Are we progressing backwards? Can Nihalani find an another equivalent word for Intercourse? #SanskariNihalani

— Kuldeep (@iamkuldeepp) June 23, 2017
It's now time that they replace @aloknath's memes with @NihalaniPahlaj's #sanskarinihalani #JabHarryMetSejal

— Prerna (@prairriee) June 22, 2017
The CBFC board has already received a lot of flak over its selective censorship and cutting scenes and phrases unnecessarily. When asked about the problem with the word intercourse in the trailer, Pahlaj Nihalani said in an interview with IANS: 
"You take voting from the public and I will clear the word (intercourse) on the promo and the film also. I want 1 lakh votes and I want to see that India has changed and Indian families want their 12-year-old kids to understand the meaning of this word (intercourse)."
Last week Shah Rukh Khan expressed his views on the ongoing tussle of his upcoming movie with CBFC board. Here's what he spoke: 
"May be they (CBFC) are considering some dialogues as unsuitable now. And if they find it unsuitable, we'll get them changed. But I think when they will watch the entire film, they will understand the context and hopefully everything will be good," 
Will CBFC clear the word 'Intercourse'?
Now when the poll is seen gaining momentum and it is sure for it to get 1 lakh votes by tomorrow, Mr. Nihalani simply disregarded the poll. Here's how he justified himself. 
"Look, I don't want 1 lakh votes on Twitter. That won't be difficult to get. I want 1 lakh votes on the same channel (with) whom I told that 1 lakh votes are required," Nihalani told a leading daily. "Importantly, I will not settle for votes from unmarried people. And neither will I be satisfied if votes come from people who are less than 36-years old," 
This justification is the weirdest and the most absurd in itself. He assumed that an average man or woman gets married by the age of 23 and by 36 they have a 12 year old child. And if they are ready to talk about sex or intercourse to their kid, then he will clear the word. He has impassively taken a U-turn on his own decision. Now when the poll is reaching its zenith, let's see if Mr. Nihalani remains a man of his own words or not. 
Watch the mini trail 2 here: 
Ab mujhe darne ki zaroorat nahi! Ye Indemnity Bond hai na! @AnushkaSharma #JHMSMiniTrail2 https://t.co/riXKGtw8KY

— Shah Rukh Khan (@iamsrk) June 19, 2017
Jab Harry Met Sejal is Imtiaz Ali's upcoming romance drama which features Shah Rukh Khan and Anushka Sharma in the lead roles. The flick is slated to release on August 4, 2017.
For more related stories, visit the Entertainment section here.