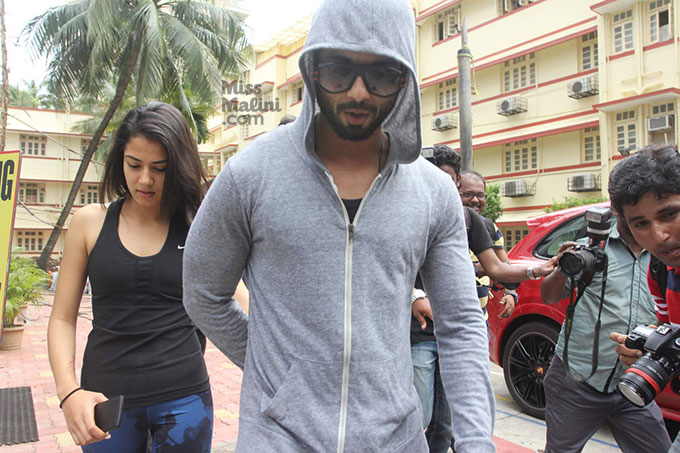 Fitness freak Shahid Kapoor, who is considered as one of the fittest actors of Bollywood, has now turned personal trainer for wife Mira Rajput. The Udta Punjab actor is busy giving workout lessons to Mira and the couple were spotted at gym together.
Notably, Mira recently turned mommy of cute daughter Misha and has gained a little extra weight after delivery. Seems Mira has finally decided to reduce her post-pregnancy weight and hubby Shahid is all by her side in helping her in this.
A source revealed, "Shahid inspires Mira to workout. Mira had gained a little extra weight after she delivered baby Misha. And while she has enjoyed playing a mother, Shahid does not want her to ignore her own well being."
Meanwhile, Mira recently turned heads when she gave statement about motherhood and her comment was being considered as a dig at Kareena Kapoor. Interestingly, Kareena also became mommy last year and returned to work soon after delivery of her son Taimur.
Mira said, "I love being at home, I love being a mother to my child, I wouldn't want to spend one hour a day with my child and rush off to work, why did I have her? She is not a puppy; I want to be there for her as a mother."
While Kareena in an interview with Bombay Times said, "What kind of a mother I am is something that will unfold with time. I will not scream from rooftops about experiencing motherhood or how much I love Taimur. There's always the pressure of being judged, no matter what you do. It's about how you deal with it."
Well recently, a news of Mira making a debut in Bollywood also surfaced. So, it can be said that Shahid is prepping Mira for her Bollywood debut.