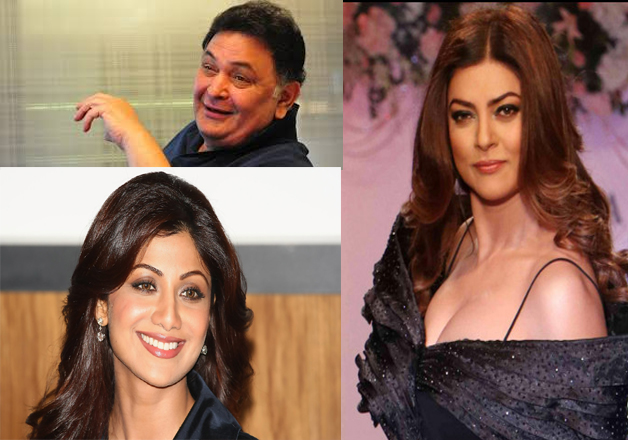 The final match between India and Pakistan at the ICC Champions Trophy 2017 was action packed and several post-match tweets of Bollywood celebrities like Ranveer Singh, Sushmita Sen, Rishi Kapoor, Sidharth Malhotra and Shilpa Shetty congratulating team Pakistan for their fantastic performance is breaking the internet. 
India Vs Pakistan match turned out to be very interesting initially and a huge crowd of people were witnessed glued to the screen yesterday. However, they all were disappointed at the end by the performance of Virat Kohli's team, who couldn't perform well and lost the match to Pakistan. 
While the fans were busy cursing the Indian team for losing the ICC Championship 2017 trophy to Pakistan, many Bollywood celebrities were all praises for the opponent team.
Congratulating team Pakistan, veteran actor Rishi Kapoor wrote, ''Yes Pakistan, you have defeated us. Well played, outplayed us in all departments. Many congratulations, I concede. Best wishes!''
Yes Pakistan, you have defeated us. Well played, outplayed us in all departments. Many congratulations, I concede. Best wishes!

— Rishi Kapoor (@chintskap) June 18, 2017
Padmavati actor Ranveer Singh congratulating team Pakistan wrote, ''Congrats Pak-played a helluva finalSome brilliant teams hav lost finals recently..Juve,Cavs & now Team India-funky sorta season.. #INDvPAK.''
Miss Universe Sushmita also congratulated team Pakistan and said, '' Congratulations Pakistan!!!! you brought your best game to the Finals!!All rounded brilliance no doubt!!! A blessed Ramadan indeed!!''
Actress Shipla Shetty wrote, '' And Sunday Binge continues.. this one is because India lost ha ha ha just need an alibiwell…''
And Sunday Binge continues.. this one is because India lost🙈ha ha ha just need an alibi😆well… https://t.co/WSpZ6bOVav

— SHILPA SHETTY KUNDRA (@TheShilpaShetty) June 18, 2017