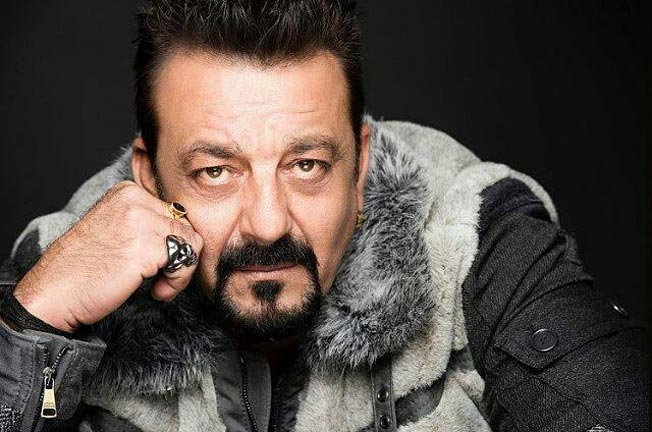 Actor Sanjay Dutt, who has recently released the trailer of his upcoming film Bhoomi, has stated that he has been vocal about his life to filmmaker Rajkumar Hirani, who is making a biopic on him but is hopeful that his love life will not be shown in the film. Both Sanjay and Hirani had earlier worked together in Munna Bhai franchise and PK. The biopic will feature actor Ranbir Kapoor as the protagonist.
When asked if his love life will be shown in the film, Dutt told reporters, "I hope nothing is shown but rest depends on Raju."
The actor was speaking at the trailer launch of his film Bhoomi here.
There were reports that Dutt was a little apprehensive to open up about his life and hasn't even giving time to Ranbir to help him prepare for his role.
When asked about the same, Dutt said, "It will take Ranbir 50 years to do research on me. He has been a very special part of my life, not because of the biopic, but his family's relation with mine.
"I was not sceptical at all. Raju, Abhijat (Joshi) and I talked for hours. I have nothing to hide, I've never had anything to hide," he added.
Hirani said Dutt has been brave to open up about his life and insisted that the biopic won't be one-sided.
"It is an amazing life. Sanju has been brave enough to spell it out honestly to us. He is not scared about how he will be portrayed.
"Biopics can be very one-sided. But this is a biopic with all the perspectives and is a very open film," the director said.
Ranbir, who will play Dutt in the biopic, said he hopes his performance turns out good as he thinks that the actor is one of the most important people not only in the film industry but also in the country.
"When I started working on the biopic, I felt like it was a science fiction film. I've tried to emulate him. I pray that it turns out good. He is a very important person, not just in the industry but in the country. There is so much you can learn from his life."
Along with Ranbir, the movie also stars Dia Mirza, Anushka Sharma and Sonam Kapoor in pivotal roles. The flick is slated to release next year.
(With PTI Inputs)
For more entertainment stories, follow our Facebook page