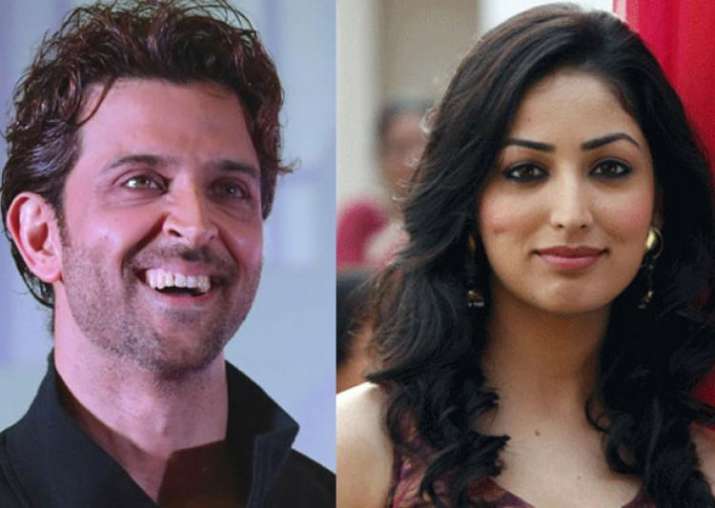 Bollywood actor Hrithik Roshan, who has been putting in every single effort for his upcoming movie 'Kaabil', has now wrapped up its shooting with in 77 days.
The news was announced by producer Rakesh Roshan who has been quite elated by the commendable performance of his team.
Senior Roshan stated that he along with director Sanjay Gupta has planned to complete shooting in 88 days. While the entire team was quite dedicated towards their work, they ended up wrapping the shoot 11 days ahead of the schedule.
Rakesh stated that though he is not strict about the shooting schedules, he maintained a rule that the team should be on the sets on time. It was because of his insistence and the team's dedication that everyone including the lead actor Hrithik Roshan used to reach the sets an hour before time and started off with the shoot at 9:30 am sharp.
"That way, we reduced the number of days and everything happened on time. I am very happy that we sailed through everything smoothly and managed to make a good film with strong content," says Rakesh Roshan.
Besides, Sanjay Gupta too is happy for finishing the shoot before time. He stated that the producer had given him extra time for shooting and asked him not to be in a rush for completing the movie.
Gupta praised his entire crew for their commitment and said, "We would always reach the sets on time and the only time I would go into my van was to eat food, so no time was wasted. The main trick of saving time is to start on time. That's the first lesson I learned from Rakesh, who told me that even if I am not required as a director, I should be there earlier on the sets because if the rest of the team sees the director sitting on the sets, nobody dares goof off and is on their toes".
'Kaabil' also features Yami Gautam in the lead. It is the first time Yami will be sharing the screen space with Hrithik Roshan and the actress has been all praises for the 'Mohenjo Daro' actor.
Admiring Hrithik for his hard work, Yami said that the reason Duggu made it so far in showbiz is because he doesn't take his stardom for granted.
Interestingly, both Hrithik and Yami will be seen playing the role of a visually-impaired couple in the movie.
While 'Kaabil' is scheduled to release on January 26 next year, the trailer will be released on Diwali next week.