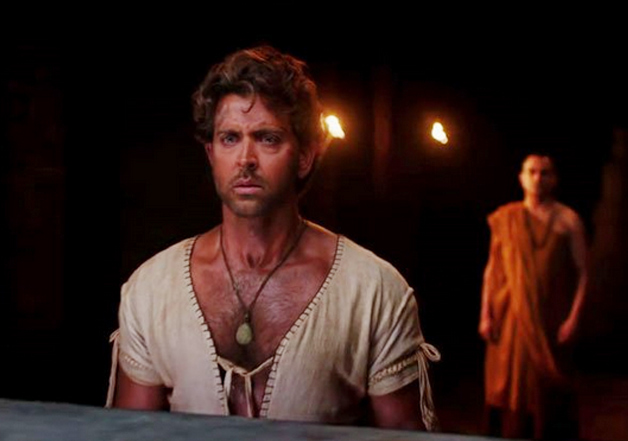 The Hrithik Roshan- Pooja Hegde starrer 'Mohenjo Daro' came nowhere close the expectations at the box office. The highly talked about period drama fell flat at the box office and only earned nearly Rs 60 crore. Given the budget of the movie, this amount is definitely meagre.
With this inadequate collection, 'Mohenjo Daro' was declared a flop but looks like the losses are much more than one would imagine. Trade experts suggest that the movie's cold reception at the box office cost its makers around Rs 85-90 crore.
Trade analyst Komal Nahta broke down the numbers during an interview to a leading daily. He said that though the makers tried a lot to recover the cost through various channels, they failed miserably.
Here is the breakdown of losses:
'Mohenjo Daro' was made on a budget of Rs 120 crore and Rs 20 crore were spent on Print and advertising. This brings the total cost to Rs 140 crore.
Now, production house UTV sold the satellite rights to STAR for Rs 40 crore, reportedly. Nahta asserted that they will lose Rs 30 crore in the deal.
The music rights were sold of Rs 10 crore to T-Series but they will reportedly lose Rs 9 crore from that deal too.
Speaking of theatrical rights, Nahta told the daily,
"UTV usually distributes their own films so they don't have to pay any distributor share as they do it themselves. But in some areas, they did sell Mohenjo Daro to distributors. The film has grossed around Rs 81.20 crore (India) + Rs 27.50 crore (Overseas) which equals Rs 108.70 crore worldwide. It's nett domestic lifetime figure is disastrous at just Rs 58 crore after its lifetime run. In totality, the producers will lose around Rs 45-50 crore there."  
Adding the numbers, 'Mohenjo Daro' made a hole worth Rs 80-90 crore in the pockets of the producers. Komal Nahta added
"That's why it's called the colossal disaster of the decade. It's at par with Bombay Velvet."