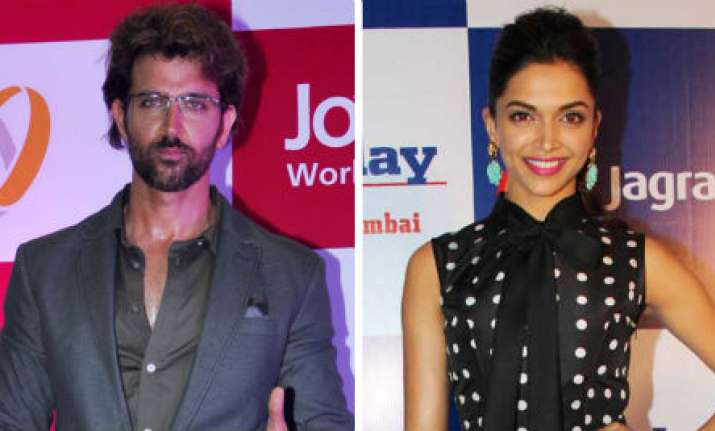 Lately Bollywood has been quite open about mental illness and has urged people through many initiatives to do the same. We witnessed how after actress Deepika Padukone, filmmaker Karan Johar, actor Hrithik Roshan too got vocal about it. The Greek God of Bollywood who now fronts new campaign #EverydayHeroes, that celebrates real life people who have bravely spoken up, overcome prejudices and biases against mental illnesses and sought help, has said he is proud of Deepika Padukone.
Hrithik said that he is proud that Deepika opened up despite being a celebrity. He added that it is only humane to be vulnerable but talking about it demands courage, just like Deepika showed.
Hrithik also recently spoke about a phase when he dealt with depression.
"But I have seen it from extremely close quarters and it pains me to see that people will suffer in silence when there are simple ways to treat it. And help is around. They just need to reach out. It is not their fault," he said.
Hrithik went on to say,
"Mental health is important. We all know that, but when it comes down to talking about matters like depression or OCD or anxiety, I feel people find it difficult to seek help even if it is from a close friend, because of a wrong presumption that it is weakness or the person's fault or that it makes them less in some form. This stigma needs to be destroyed."
(With IANS Inputs)