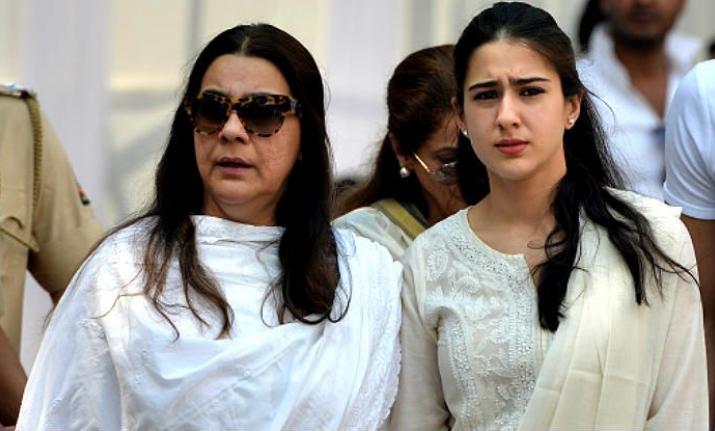 Saif Ali Khan and Amrita Singh's daughter Sara Ali Khan, who made her Bollywood debut with Kedarnath, received much appreciations for her second film Simmba as well. In Kedarnath, Sara featured with Sushant Singh Rajput while in Simmba she appeared with Ranveer Singh.
Sara's Simmba not just received positive response of critics but became a successful film commercially as well. The film has earned Rs 150 crore till day seven. 
Notably, Sara's mother Amrita missed on her daughter's first shot of Kedarnath. And she missed Sara's first shot of Kedarnath due to a professional commitment as she was busy in the shooting of Badla. But Amrita was present at the screening of her daughter's film. 
Sara earlier in an interview with Hindustan Times revealed, ''She has had no time to soak in the madness. It's maybe because things have been absolutely crazy since the time Kedarnath came out. I started off with the promotions of Kedarnath before it released, and even before that, Simmba's songs and trailer started coming out, so that way, everything has been truly quick. Sara further added, "I am just going with the flow right now."
''More than attention, I look at it more as appreciation. But at the end of the day I have parents who I go home to. So while every day is overwhelming, for which, I feel thoroughly appreciated and grateful but I go back home as a normal girl to a normal household. It doesn't get to your head then, so, all's good,'' she added.