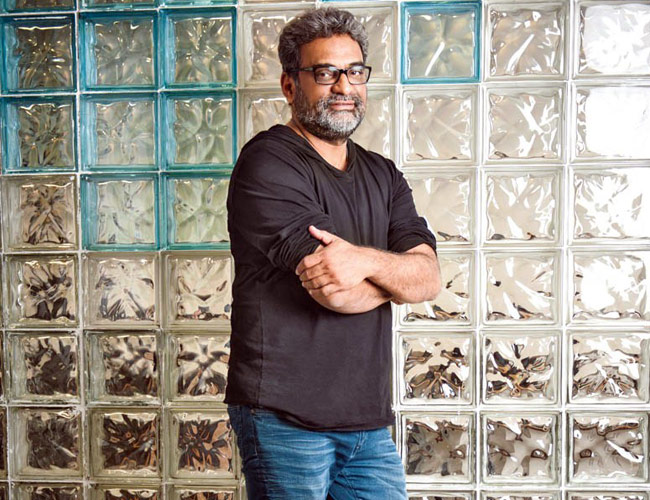 Filmmaker R. Balki, who has worked with megastar Amitabh Bachchan in many films, feels that it is not practical for him to make a project featuring any of the three Khans. Lately, the filmmaker has directed Akshay Kumar in Padman, which is yet to be released. R. Balki, who has delivered many successful films like Cheeni Kum and Paa in the past, stated that he would to keep working with Big B.
At an interactive session on Harnessing the Power of Creativity from Ads-Shads to Films-Shilms for Ficci Ladies Organisation (FLO), Balki was asked if he'd be given the option to work with Shah Rukh Khan, Aamir Khan and Salman Khan, who would it be at the top of his list.
He said he's working with Akshay Kumar in PadMan, and would love to keep working with Amitabh.
Prodded why he does not work with the Khans, he said: "No, not like that. It's just that if I start thinking of making a film with them right now, I will get quite old by the time I start... I'd rather be more practical."
Balki was present with his filmmaker wife Gauri Shinde, both of whom have contributed significantly to the Indian advertising field as well brought a freshness to Hindi cinema with their movies.
While Balki is known for movies like Cheeni Kum and Paa, Gauri has carved her niche with heart-warming films like English Vinglish and Dear Zindagi.
In a field where 'nepotism' is the hot debate, the two are examples of outsiders who have cemented their space.
Gauri, who is junior to Balki in the ad and filmmaking world, quipped: "He got there first... So, there's a bit of nepotism there... I think it's tough until you prove yourself, and you need something success."
Balki said that "it's an industry like most other industries... They celebrate success".
"It's really simple. There can be camps and other things, but all camps form around successful people... It's very strange. But to achieve that, you need something very interesting to start with and more importantly lots of luck...
"There are some brilliant people out there who haven't had the chance to be famous and it's not getting any easier... Once you have all that, it's not that tough to survive in the industry because there are camps."
Along with Akshay, Padman also features Sonam Kapoor and Radhika Apte. The movie is all set to hit the screens on April 13, 2018.
(With IANS Inputs)
For more entertainment news and updates, follow our Facebook page