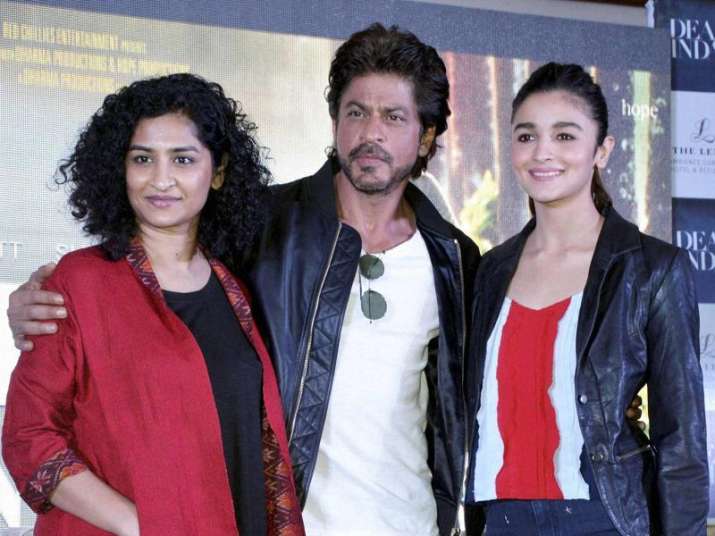 Director Gauri Shinde is on the receiving end of praises due to her latest directorial 'Dear Zindagi'. The movie has been appreciated for its content but Gauri has said she is constantly surprised by the reaction to her cinema.
Since its release on 25th November, the movie has minted Rs 55 crore in the domestic market. It was made on a budget of Rs 33 crore.  
Talking about the reception the movie got Shinde told IANS that whether it is 'English Vinglish' or 'Dear Zindagi', she is surprised by the reaction. She said it was unbelievable the way 'Dear Zindagi' connected with people.
Heaping praises on the star cast of the movie Alia Bhatt and Shah Rukh Khan, Gauri said that hats off to them for their incredible performances.
"Hats off to Karan Johar for seeing the vision so clearly from the beginning," Gauri added.
Gauri's husband filmmaker R. Balki (who also co-produced the movie) said that he was proud to be a part of the movie. Balki, had lend his voice to the disclaimer.
"So, happy to be a two-second part of Gauri Shinde's classic. I want to thank Gauri for battling it out uncompromisingly through all the ups and downs, and still making one of the finest films that has been made," said Balki.
Trade analyst Atul Mohan says the success of "Dear Zindagi" proves the audience will go to a film if they like it, no matter what the financial circumstances.
"The success of 'Dear Zindagi' proves that in spite of the demonetisation, the audience is ready to grab good content. The overall packaging of 'Dear Zindagi' was good enough to attract all. The credit must be given to the marketing and distribution people behind the film. They knew the potential and target audience of this film."
Mohan feels releasing the film in far less theatres than the usual numbers for a Shah Rukh starrer, helped the box office collections of "Dear Zindagi".
"Releasing strategically with limited screens -- only 1,200 screens, not the kind of wide release associated with SRK or Dharma or Red Chillies -- across major metros and multiplexes and very select single screens did the trick for the film. The movie was already in the safe zone before release for the makers and the all India distributors should benefit with this strategy."
Alia added that they made the film they wanted to. "We were not thinking of box office numbers while shooting. I think that honesty of purpose is what paid off."
(With IANS Inputs)