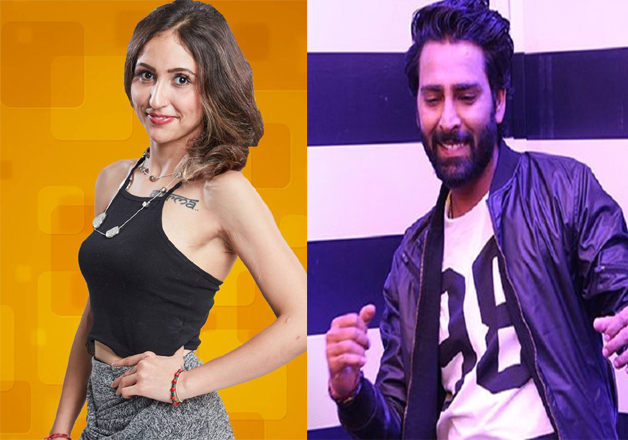 The popular reality show Bigg Boss has always been known to introduce some of the most controversial contestants of all times.  Recently, the winner of the latest season Manveer Gurjar entered into war of words with once good friend Akanksha Sharma.
Here's how it all stated
Akanksha called him a frog and said she would not date Manveer even if he was the last man on earth. 
The gossips of them being a couple started after Manveer was spotting cosying up with her after the Bigg Boss success bash held recently in Mumbai. 
When questioned about it, Akanksha said "I would date a frog but not Manveer. I wouldn't date him even if he was the last man on earth", in an interview with an English daily.
Akanksha also said that Manveer was disrespectful in his attitude towards women, which she realised at the party. She also called him delusional about his stardom. 
Noida boy Manveer was quick to reply and said that if Akanksha felt like dating an animal she should ask the frog first.
There was a time when Manveer, Akanksha and Nitibha Kaul used to hang out and party together. The pictures of the trio kept floating on the social media every now and then. 
However, at the moment it looks like things aren't going the right way for Manveer and Akanksha