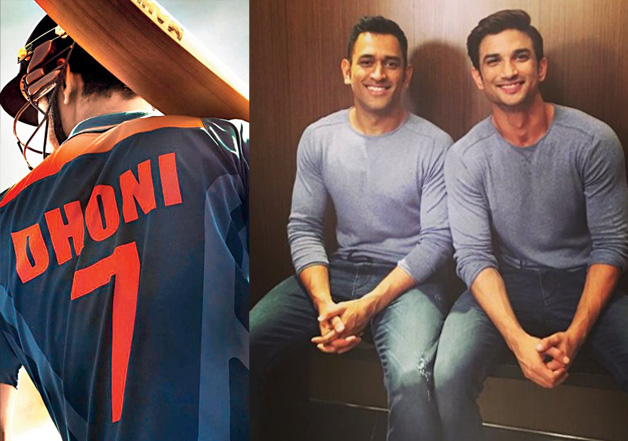 Actor Sushant Singh Rajput, who is playing Mahendra Singh Dhoni in the latter's biopic, has found a humorous way to trouble the captain of Team India.
Dhoni, who is known to be Captain Cool has become Captain Curious nowadays. He is tired of finding the answer to some questions but isn't getting the desired replies.
Wondering what MS Dhoni is so curious about? Find out here as he questions reel life Dhoni, Sushant Singh Rajput.
Sushant has shared the link of YouTube video featuring him and 'curious' Dhoni on his micro bloging account.
He captioned it: "Keeping mum was never so much fun! Sorry @msdhoni #CaptainCurious #MSDhoniTheUntoldStory
 
Hahahah! Isn't that a fun conversation between the real and reel Dhoni!
If Dhoni himself is so curious about the film, then it's no wonder why his fans are desperately waiting to know his 'untold story'.
Starring Sushant Singh Rajput in lead role, 'M.S. Dhoni - The Untold Story' is a biographical film directed by Neeraj Pandey. The movie is slated to release on September 30.