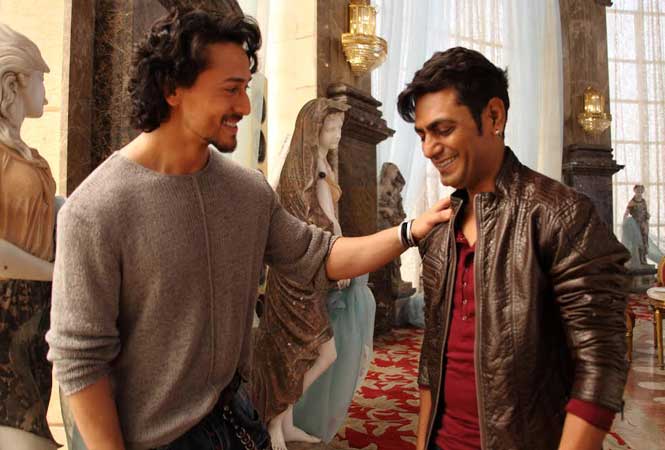 Actor Nawazuddin Siddiqui, who will be seen alongside actor Tiger Shroff in Munna Michael, has said that dancing is the film was a scary experience for him. The talented actor will be seen shaking a leg with Tiger in the film. Nawaz made this revelation while promoting his movie. He added that he danced in Munna Michaelas the director Sabbir Khan insisted him. Nawazuddin was lately seen playing a pivotal role in Sridevi starrer MOM.
Nawaz said, "Dancing in the film was a scary experience for me," Nawaz joked while promoting the movie here. 
"I did not want to dance as I am slightly insecure about my skill as a dancer. But the director (Sabbir Khan) insisted," he added. 
The 43-year-old actor, who is pitted against Tiger Shroff in the movie, said he was not comfortable matching steps with the young star, who is popular for his dancing. 
"Tiger is a great dancer and it is difficult for me to do better than him. But I rehearsed a lot and ended up enjoying it," he said. 
Nawaz is known for his powerpacked performances in films such as "Gangs of Wasseypur" and "Badlapur". The actor said he tries to stay honest to his craft rather than thinking about  what others say about him. 
"I act for myself and not to impress people. Doing that would be corrupting my craft. I take it as a journey and I am trying to discover myself through different characters," he said.
Praising his co-star, Tiger said he too was nervous to face the camera with Nawaz. 
"I was nervous when I first faced the camera with Nawaz. He is a great performer. It was a learning experience for me to observe him on the sets," Tiger said.
Munna Michael is slated to release on July 21.
(With PTI Inputs)