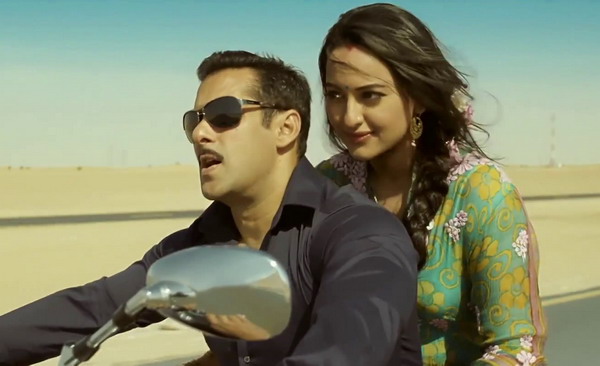 A statement by producer-director Arbaaz Khan related to 'Dabangg 3' has put all rumours to rest. Arbaaz has rubbished rumours about actress Sonakshi Sinha not being a part of the third instalment of the movie which features superstar Salman Khan in the lead.
"Sonakshi is going to be a part of Dabangg 3, in what capacity that is to be seen when the script is ready. But there might also be a possibility of another heroine in the film,"
Arbaaz said while speaking to a leading daily.
A few weeks ago reports surfaced that Sonakshi, who made her debut with 'Dabangg', has been dropped for the project. The reason it was reported was because of cold waves between her and Arbaaz. Grapevine was rife that since Sona refused Arbaaz's 'Dolly ki Doli' the actor and film maker decided to drop her off from his hit franchisee. It was also reported that Salman too is not very pleased with Sonakshi.
But turns out, the reports were untrue.
It was reported that maybe actress Parineeti Chopra will be the new Rajjo. However, the 'Kill Dill' actress herself denied all these rumours.
Now that Arbaaz has confirmed that maybe there will be a second heroine, will Parineeti sign on too? Let us wait to see how this story develops.